The Wilmot School District was pleased to host an in-service for its staff along with Summit, Waubay, and Waverly-South Shore. Gerry Brooks presented an amazingly hilarious and encouraging message focusing on climate and culture!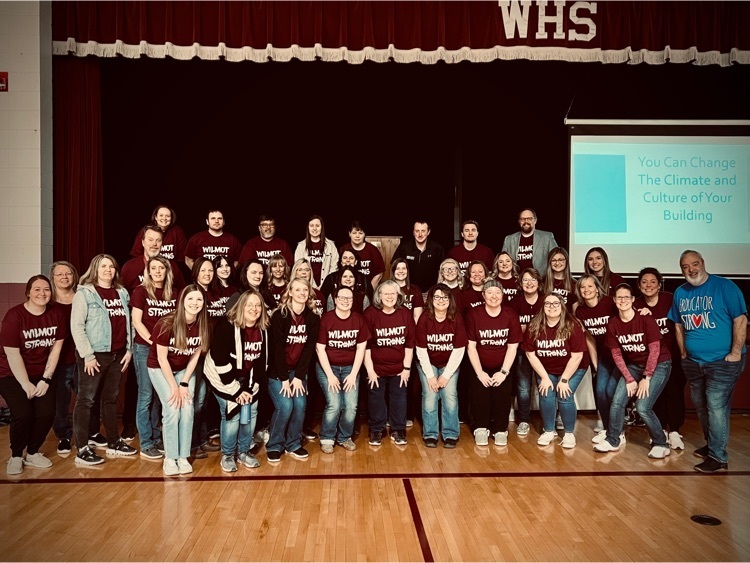 Tomorrow, Wednesday, March 22nd, Wilmot School will be 2 hours late. Buses where possible. No preschool or breakfast. We will not be attending the ECC Science Fair. Senior Government Day in Sisseton has been postponed.

Hunter Pecard a state forester came to prepare the Envirothon team for the State Event coming up on April 4th. Hunter was teaching the team how to use a logger tape, clinometer, increment borer and basic forestry knowledge.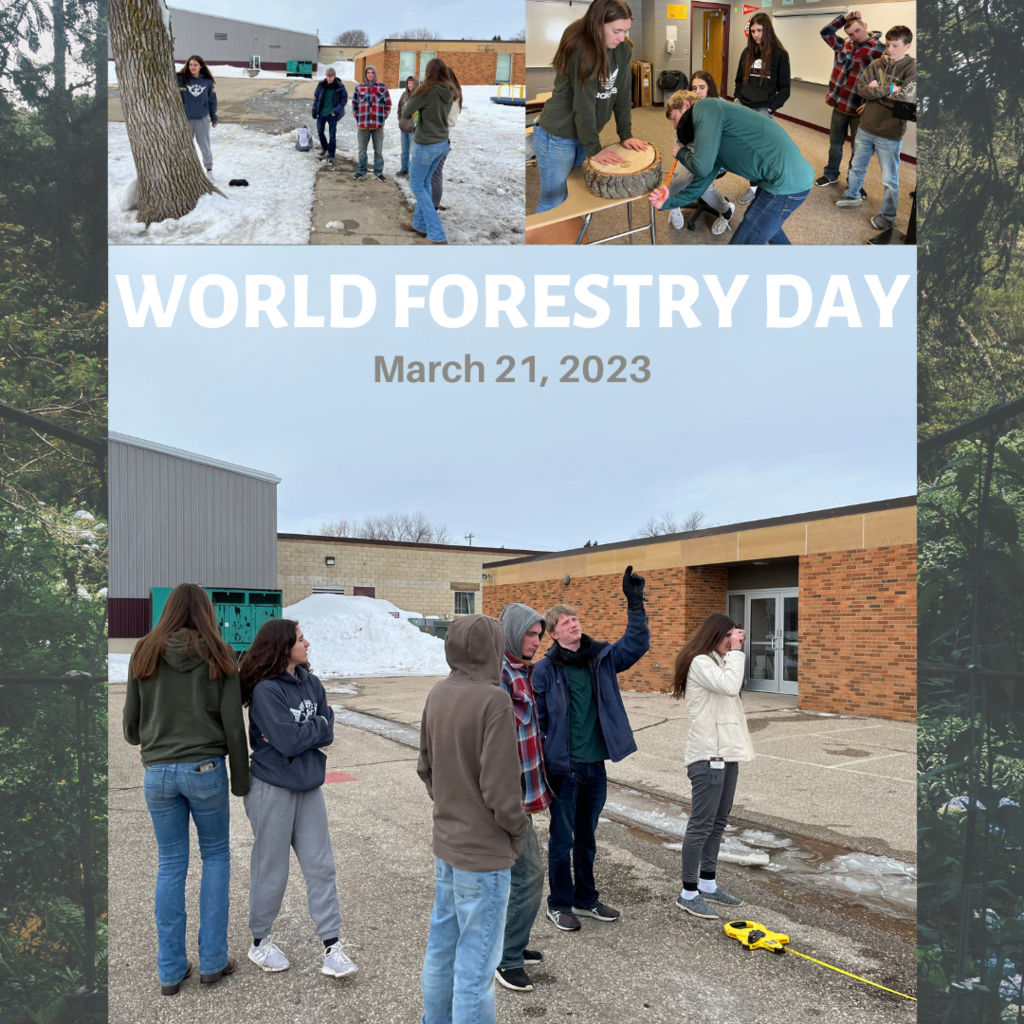 NO PLAY OR TRACK PRACTICE after school today. Additionally, the tutoring bus will not be running. If students want to stay for tutoring, they can- however, they will need to make sure to arrange for their own rides.

Attention parents and students! There have been some changes to the prom schedule this year- see attached documents. Grand March will be at 6:30pm. Sign up in the office with Lori by April 6th. The kids will not be able to return if they leave at any part of the night and parents will be called. This is a trial year to see if the changes benefit the kids. If you have any questions please call or text Emily Madsen (605) 467-9708. We appreciate all of the community support in helping the kids have a safe and enjoyable prom night!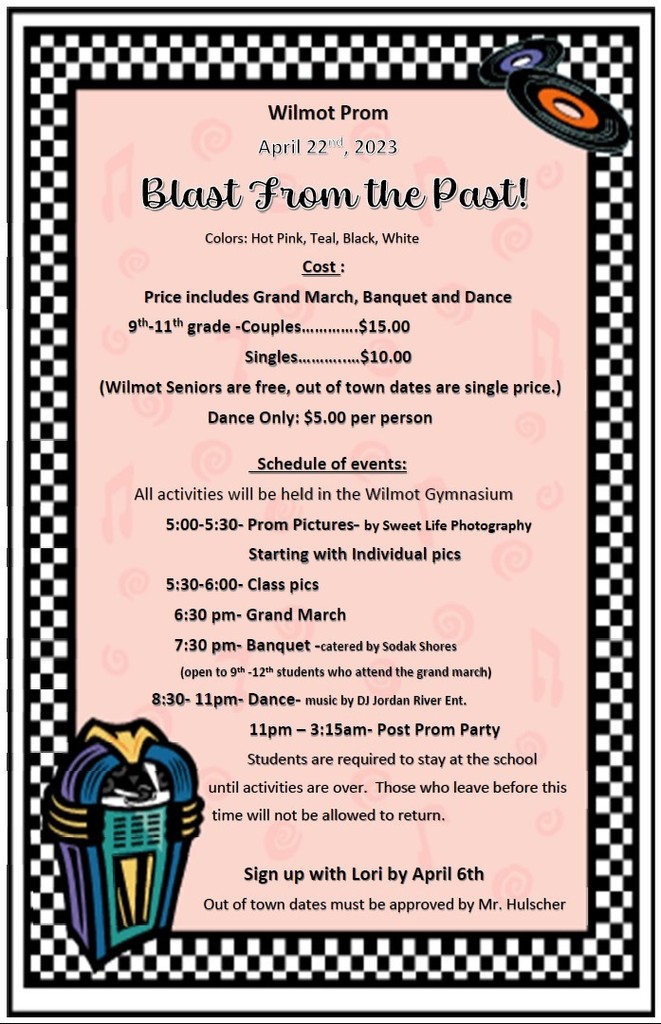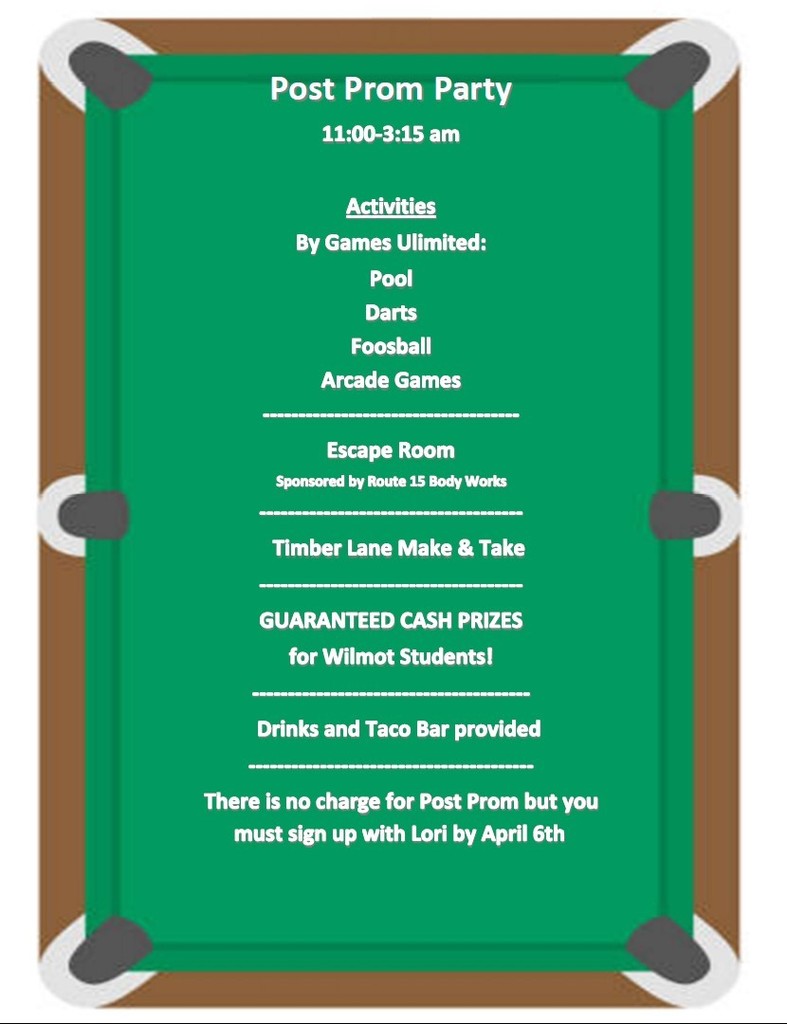 If you thought we were still in the middle of January, you're wrong! Track season is upon us- you can see our upcoming schedule here: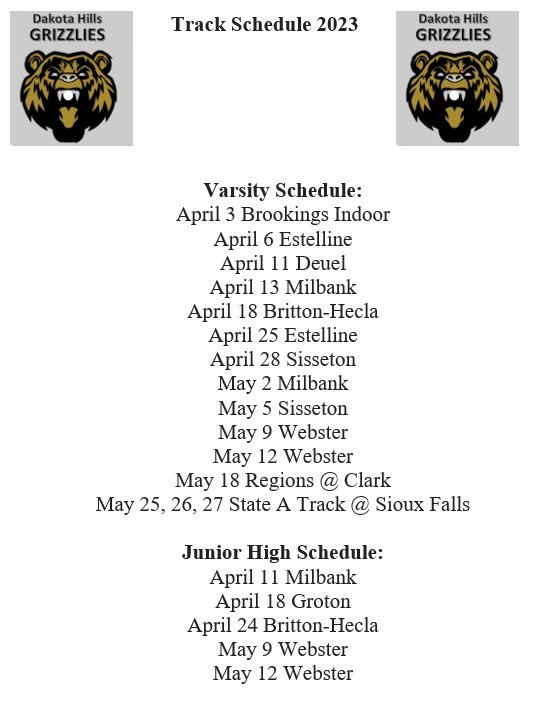 Track practice starts Monday in Summit! Bring clothing for both indoors and out! If you haven't completed your physicals yet this must be done and turned in on Monday! Any questions please reach out to Allison Dockter.
Due to inclement weather the Wilmot School will be dismissing today, March 16, at 12 P.M. There will be no afterschool activities.

A new activity is starting in the Wilmot area! The Wilmot Wolves Clay Target Team is forming and we are asking students grades 6-12 to register before the end of the week! Some key details: Practices and meets are held near Milbank at the range on Sunday afternoons. Wilmot students practice alongside Milbank students, yet remain their own team. Students bring their own shotgun and provide their own ammunition and transportation. Register at claytargetgo.com/AMS with TEAM ID: wit826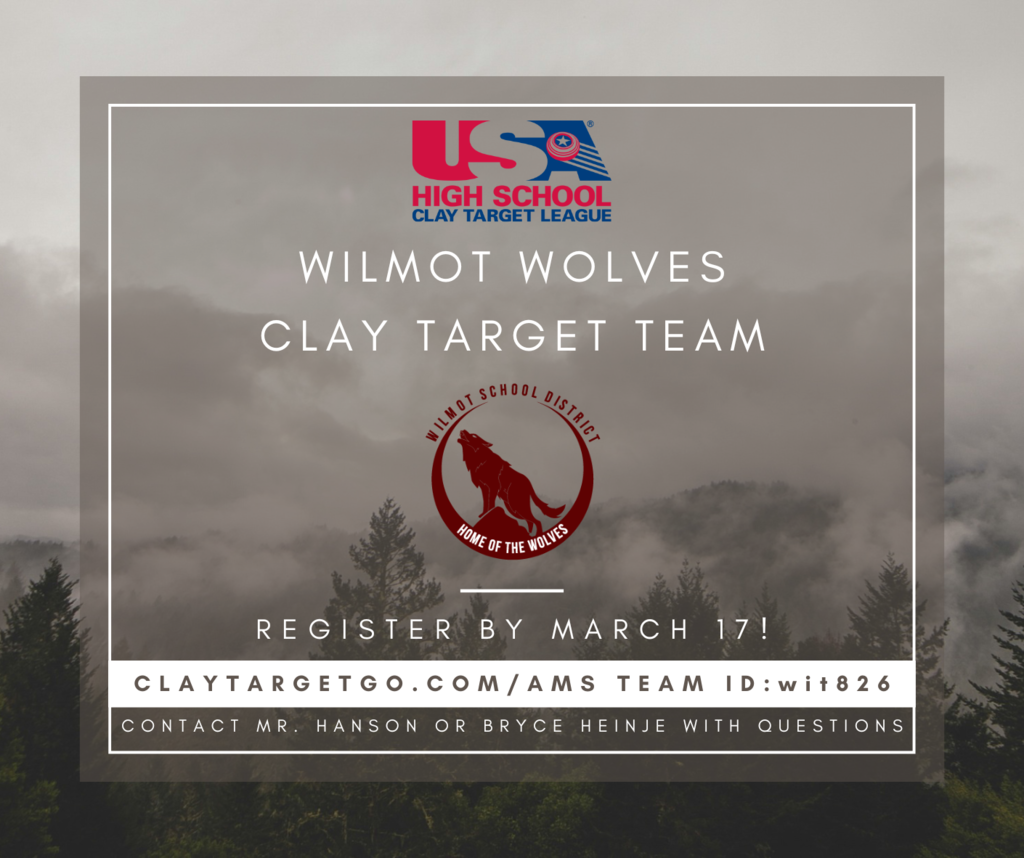 Wilmot Community Meal tomorrow night at the community center from 4:30-6:30pm. Pancakes, Sausage, Hashbrowns, and Rice Krispie Bars! Funds go to replacing the roof on the community center. Thank you in advance for your support!
Blood Drive at the school March 31st! Sign up here: donors.vitalant.org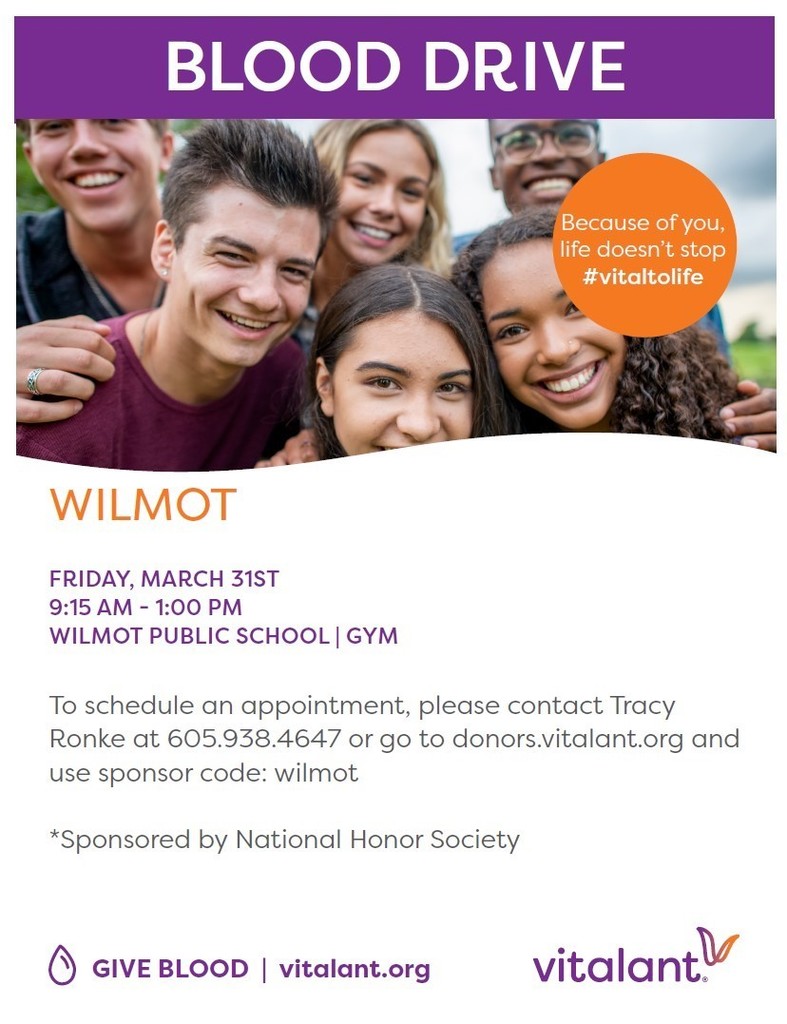 The ECC spelling bee that was scheduled for today will be postponed.
On Monday, March 13, Wilmot School will be 2 hours late. Buses will run where possible. No preschool or breakfast.
Due to bad road conditions the Wilmot School switching to closed today Friday, March 10. This will be a flexible learning day.
Due to inclement weather today, March 9, Wilmot School will dismiss at 12:30. There will be no evening activities.

Attention Juniors and Seniors interested in taking the ACT in April 15 in Wilmot!! The deadline to register in March 10. We do have some fee waivers available for students who qualify. Email Mrs. Ronke for more details to get registered.
Tracy.Ronke@k12.sd.us

Good morning! The following students are moving on to the ECC Spelling Bee on Monday, March 13th at 1:00pm! Congratulations!! Parents, your children are coming home today with an information sheet with more details. 1st Grade: Eden Harstad, Aubree Strasser; Alternate: Griffin Ammann 2nd Grade: Maddox Ammann, Rosemond Hart; Alternate: Hayden Pedersen 3rd Grade: Maycie Hansen, Teagan Ammann; Alternate: Kainan Fryer 4th Grade: Drayven Olson, Gavin Benike; Alternate: McKayla Trautner 5th Grade: Camria Cameron, Harper Harstad; Alternate: Emmett Strasser 6th Grade: Asher Locke, Grayson Tekrony; Alternate: Elijah Hanson 7th Grade: Addison Schwagel, Jacob Trautner; Alternate: Adelynn Rockwood 8th Grade: Addison Heinje, Chriscinda White; Alternate: Alyssa Cameron
Due to poor forecasted weather conditions for tomorrow the CDE event scheduled to be held in Wilmot has been cancelled.

Wilmot students breaking frontiers at Region 2 History Day in Aberdeen today!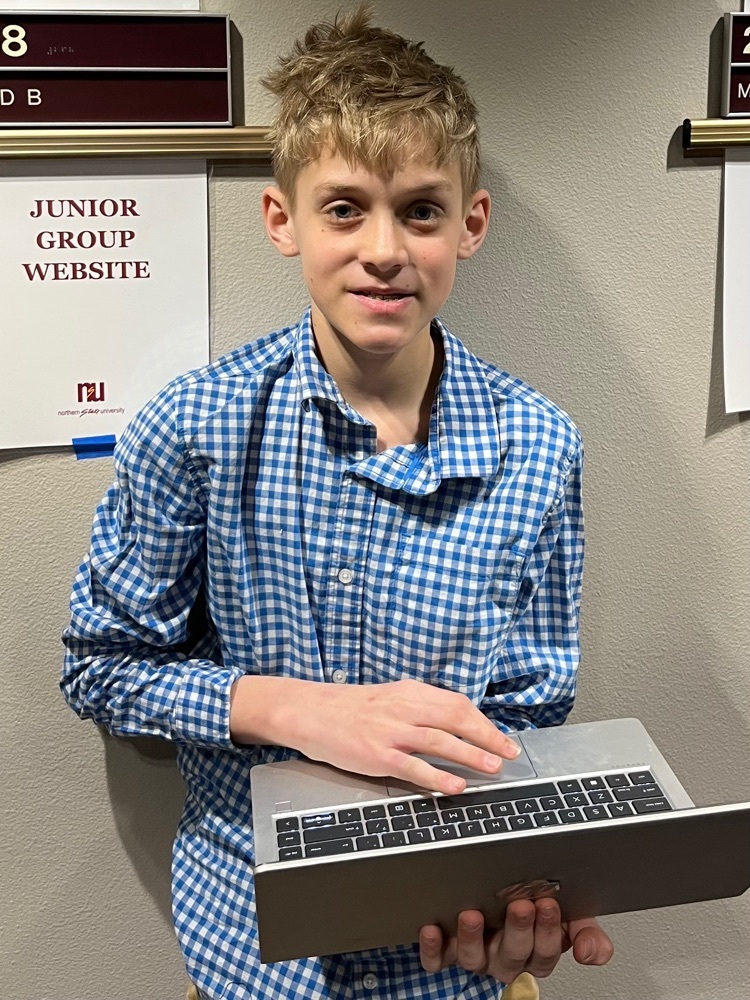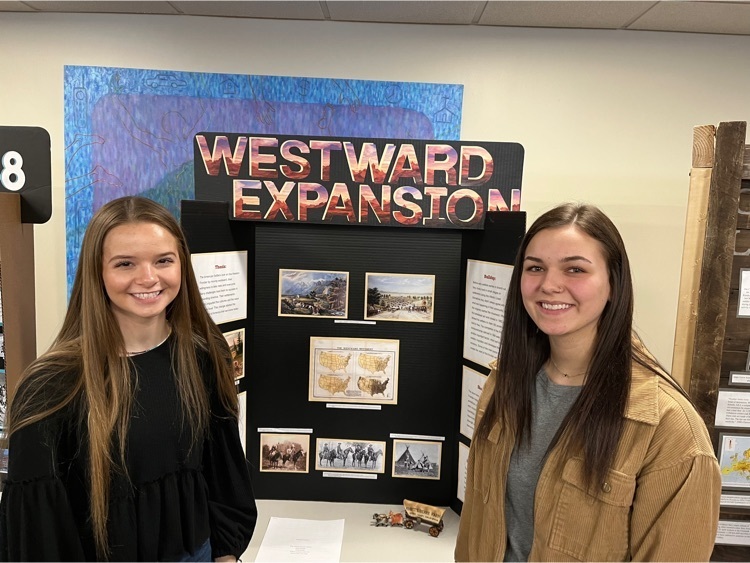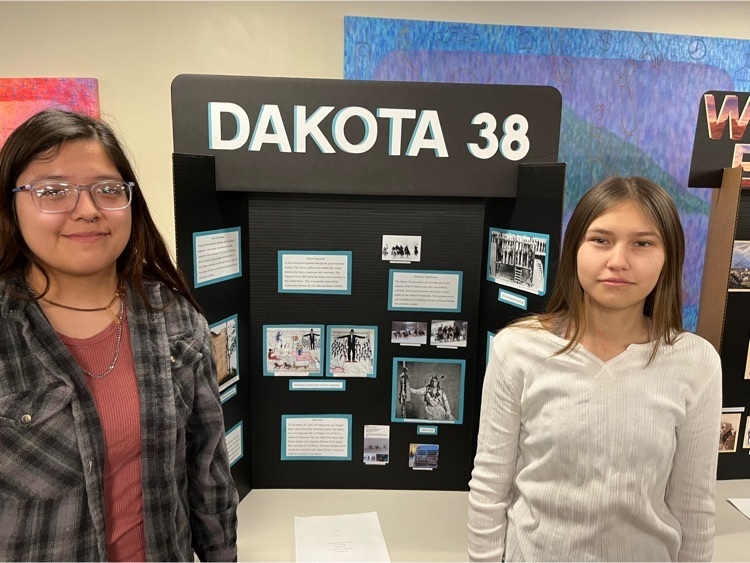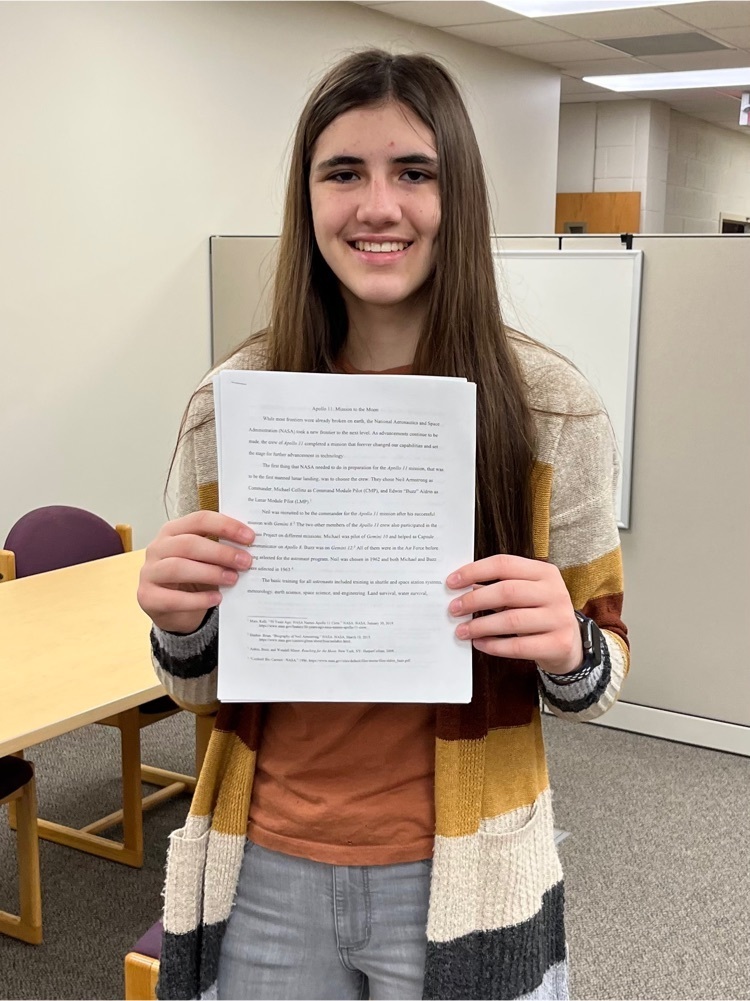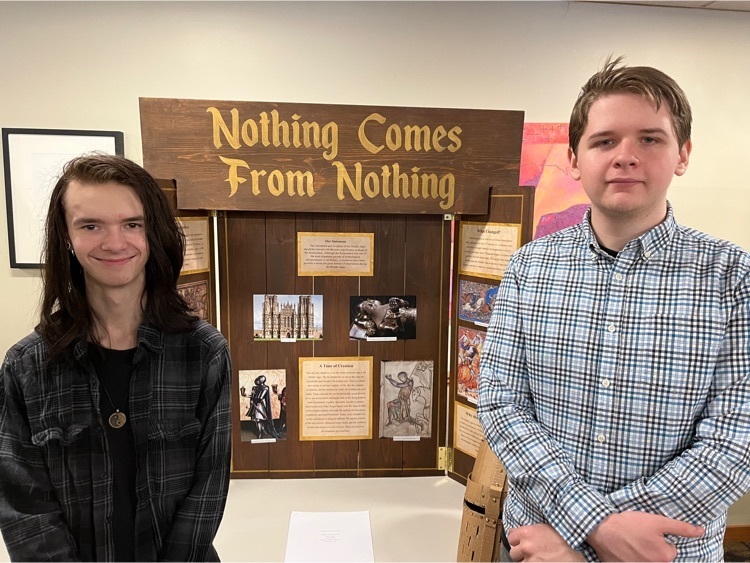 Wilmot School will be closed Monday March 6. This is a snow day and WILL NOT be a flexible learning day.