To those who signed up, this is a reminder for the Jr. Wolves Camp this weekend! Girls in grades 2-3 are from 10-11, and Girls in grade 4-5 are from 11-12.
Congratulations to Wilmot High School Junior Dennis Creadon for getting 3rd place in the Advanced Welding division at the LATC Weld Off held Tuesday, December 6. Congratulations Dennis.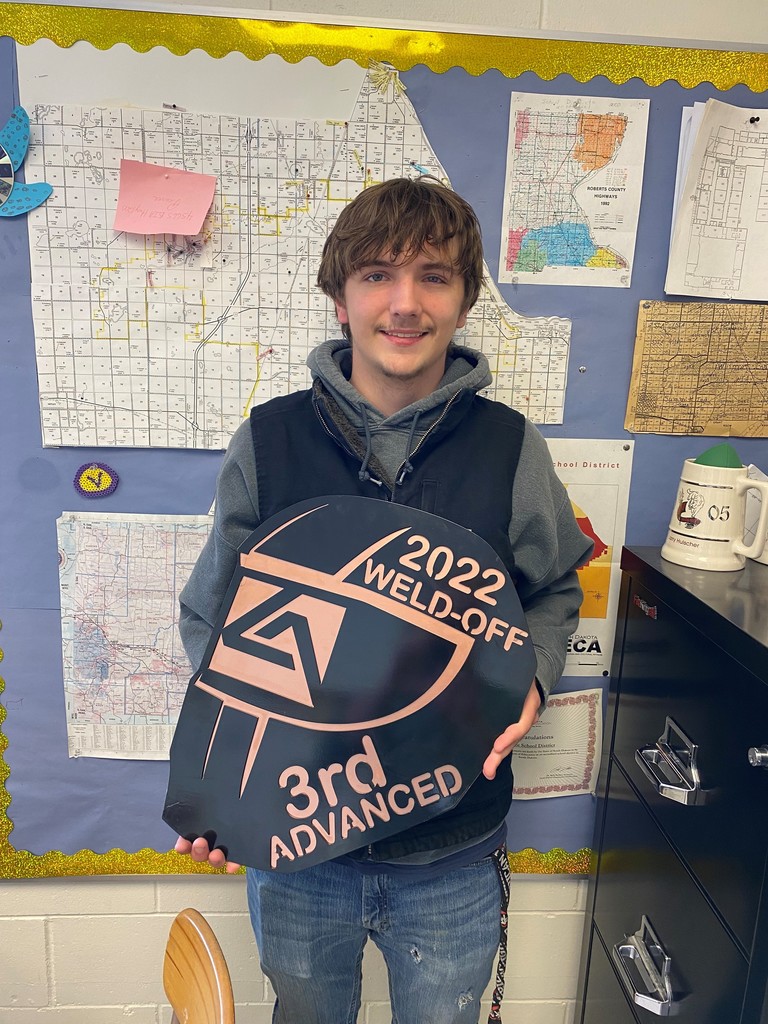 December starts tomorrow! Staff and students are encouraged to participate!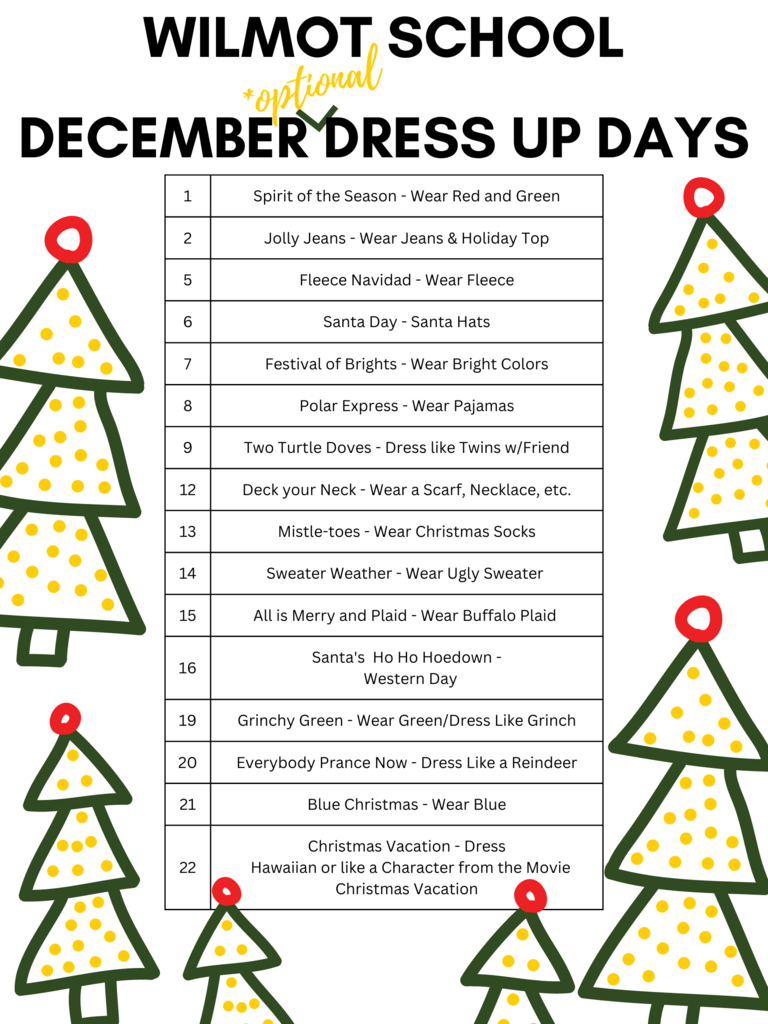 Wilmot's Winter Concert is coming up Monday, December 19th at 7pm! Join us!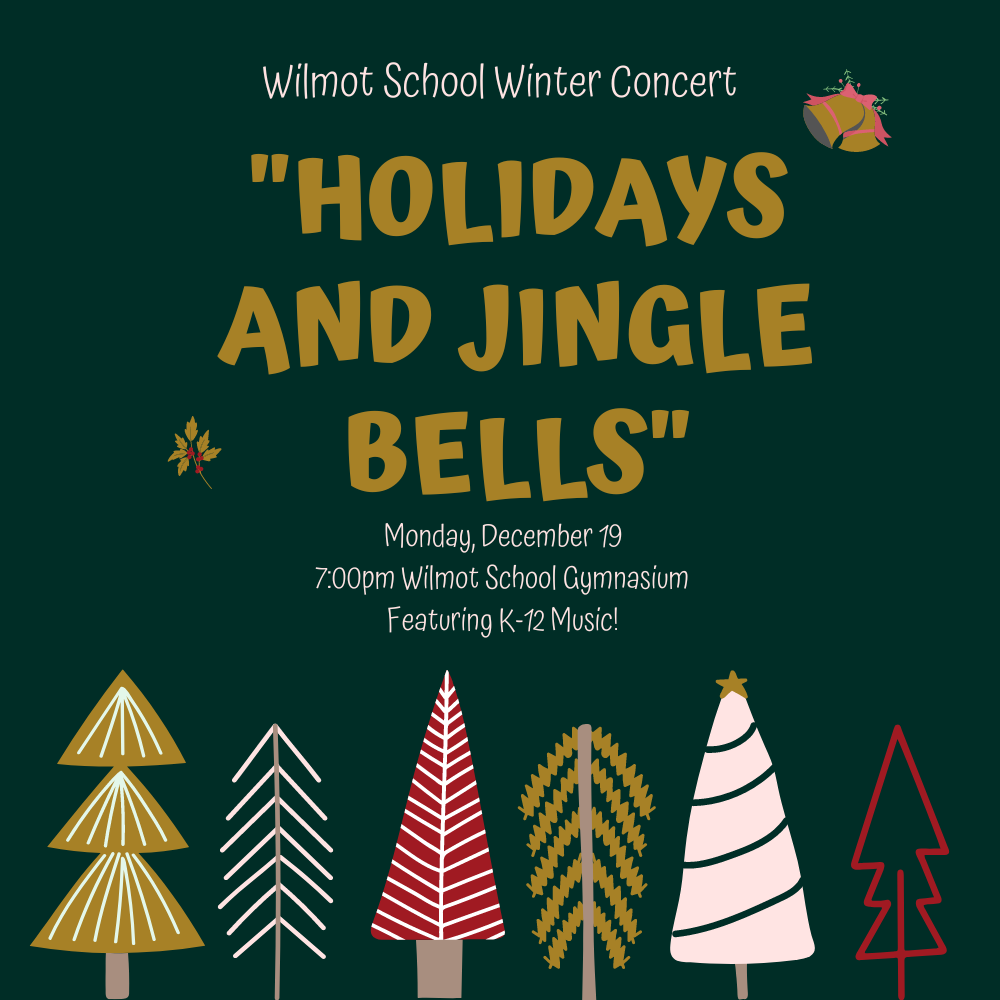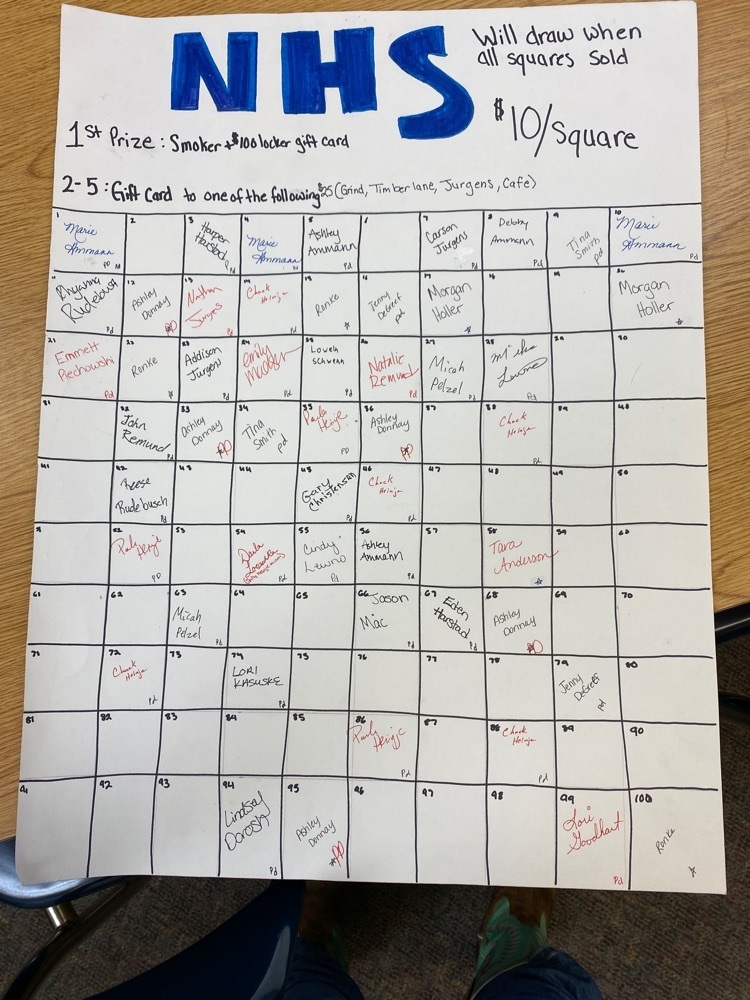 Picture retakes are next Tuesday, December 6th!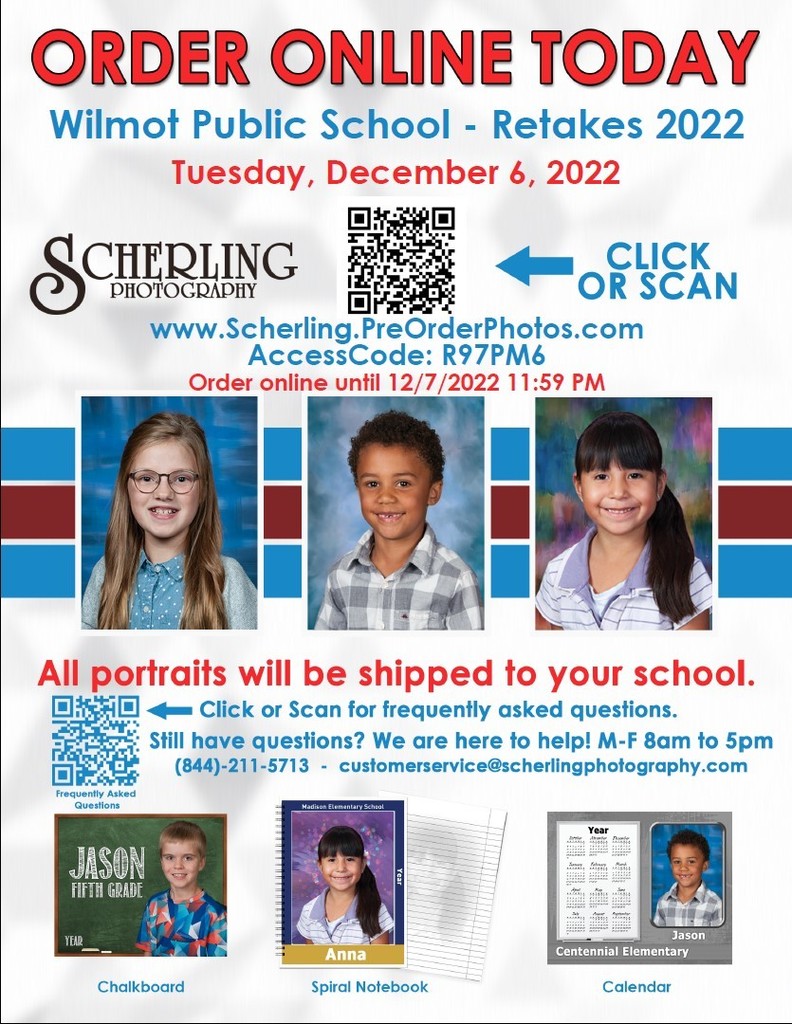 Join us Monday, November 28th at 6pm in McKenna Hall for an informative presentation on vaping. All community members and parents are invited!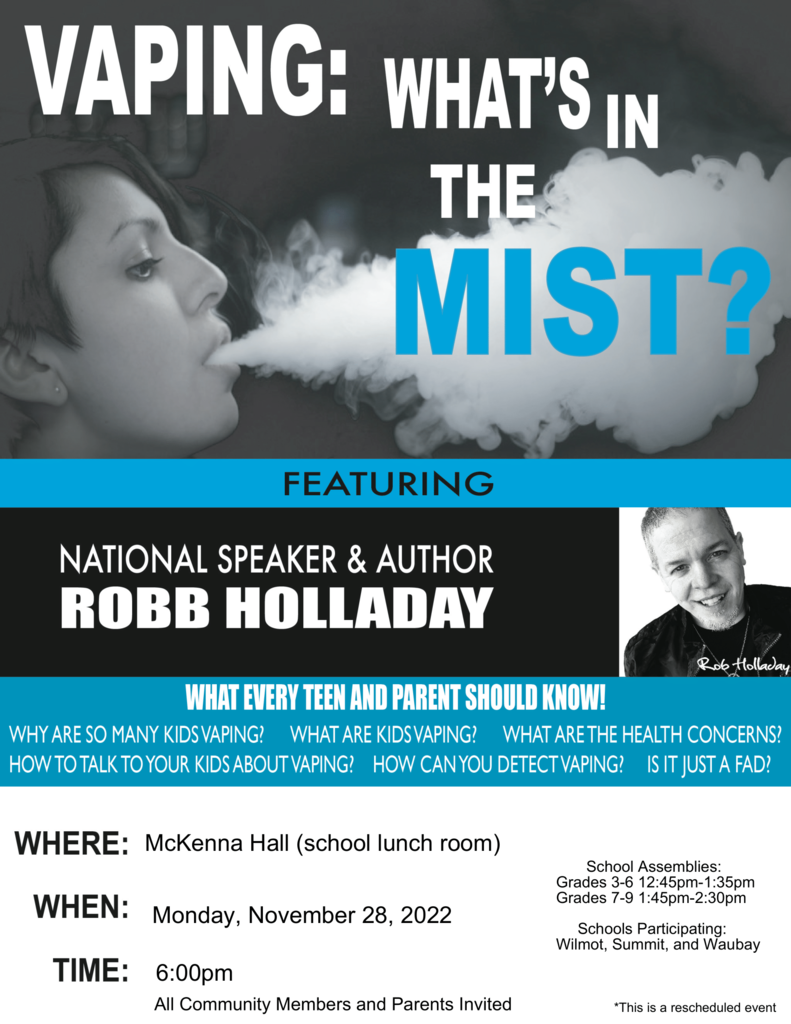 Families with children involved in Winter Athletics! Please see the attached document for important information regarding the upcoming season and required forms to complete. PLEASE READ this document as this replaces our traditional in-person meeting, and make sure all forms are completed and returned to the school as soon as possible. If you have any questions please contact Mr. Hanson at the school.

The Wilmot Boys' Basketball Program is hosting a tournament this weekend on Saturday. Join us in supporting our local schools and their 5th and 6th grade basketball players! Should be a great event!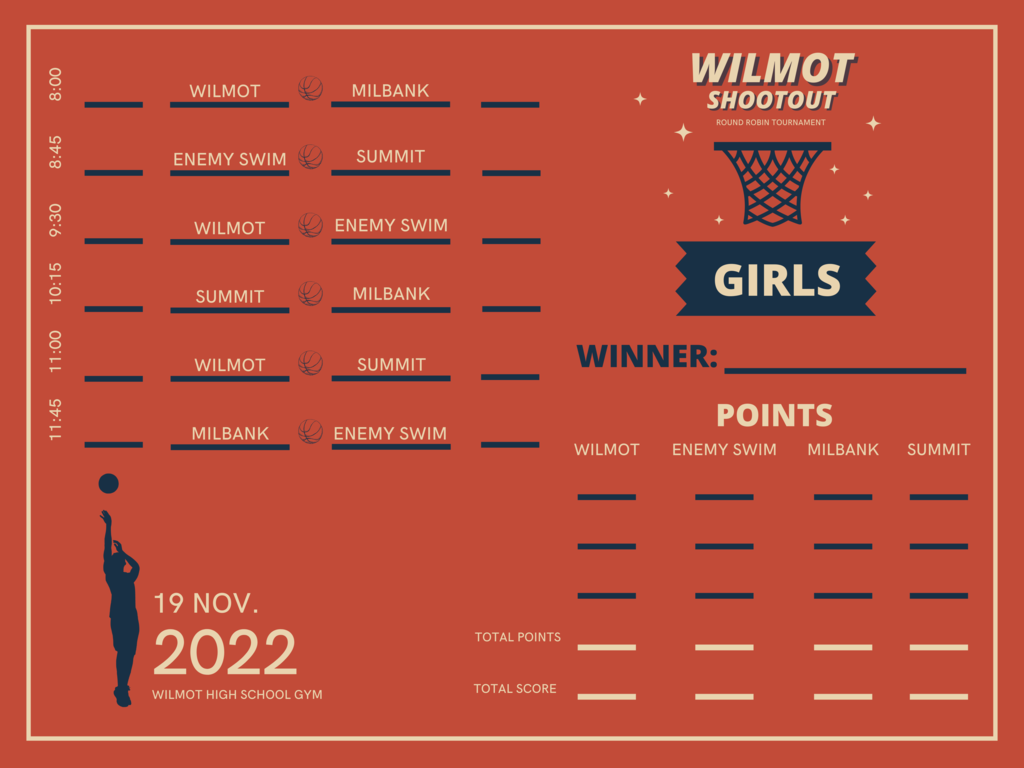 The "penguin huddle" today at recess! Our third graders are taking their science knowledge to a practical level!

WASP Tutoring services will start Tuesday, November 15th Tutoring runs from 3:30-4:30. Students report to Mrs. Ronke's office to check in. All admission documents need to be signed and returned to Kalli Green or Tracy Ronke. Parents will receive a confirmation email once their child is enrolled. Questions, call Kalli Green or Tracy Ronke at the Wilmot School.


Thursday nights 5th and 6th grade game in Waverly has been cancelled due to anticipated inclement weather. This game will not be made up. Thank you for understanding.
We would like to congratulate Dennis Creadon for being chosen as a District FFA Officer, he will be the District Sentinel. Also congratulations to the Ag Sales team for placing second and qualifying for state, team members are Natalie Thaden, Tyler Heinje, Andrew Ammann, and Rhyanna Rudebusch.

Did you start reading last night for our "One School, One Book" event? If you didn't get a chance, catch up before reading tonight with Mr. Hanson on Facebook Live! He will be doing a quick review with families and getting them kicked off with the next section each Tuesday and Thursday over the next couple weeks. Join the Wilmot Elementary School Family on Facebook later tonight!

Please join us as we honor the Veterans of our community and our lives. Wilmot School "Salute to Veterans Program" K-12 Choral Music, Honored Guests, and Public Invited Friday, November 11, 2022 9:00 AM Wilmot School Gymnasium If you have any questions, please contact Mrs. Ammann at
marie.ammann@k12.sd.us
or (605) 938-4647 ext. 401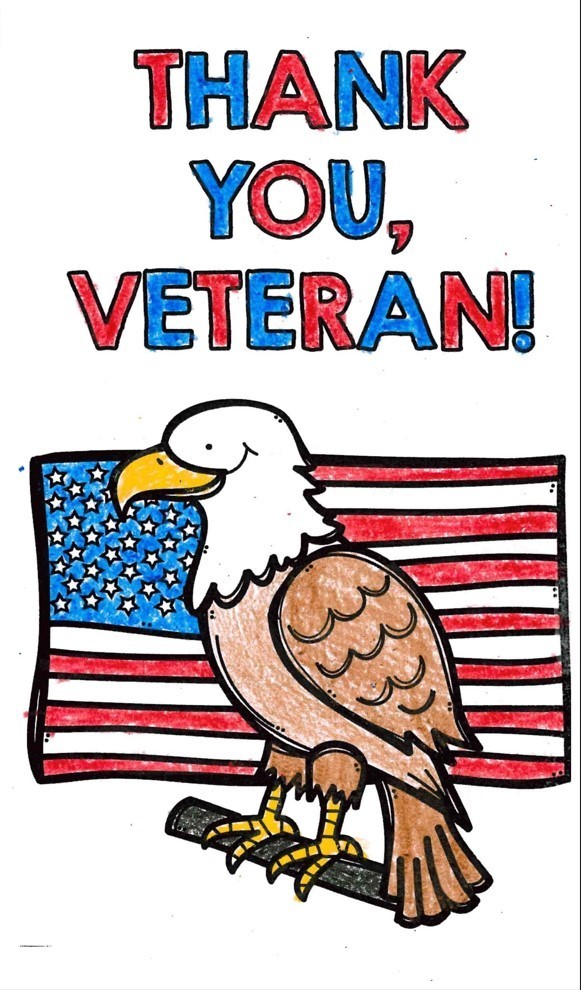 Community Meal!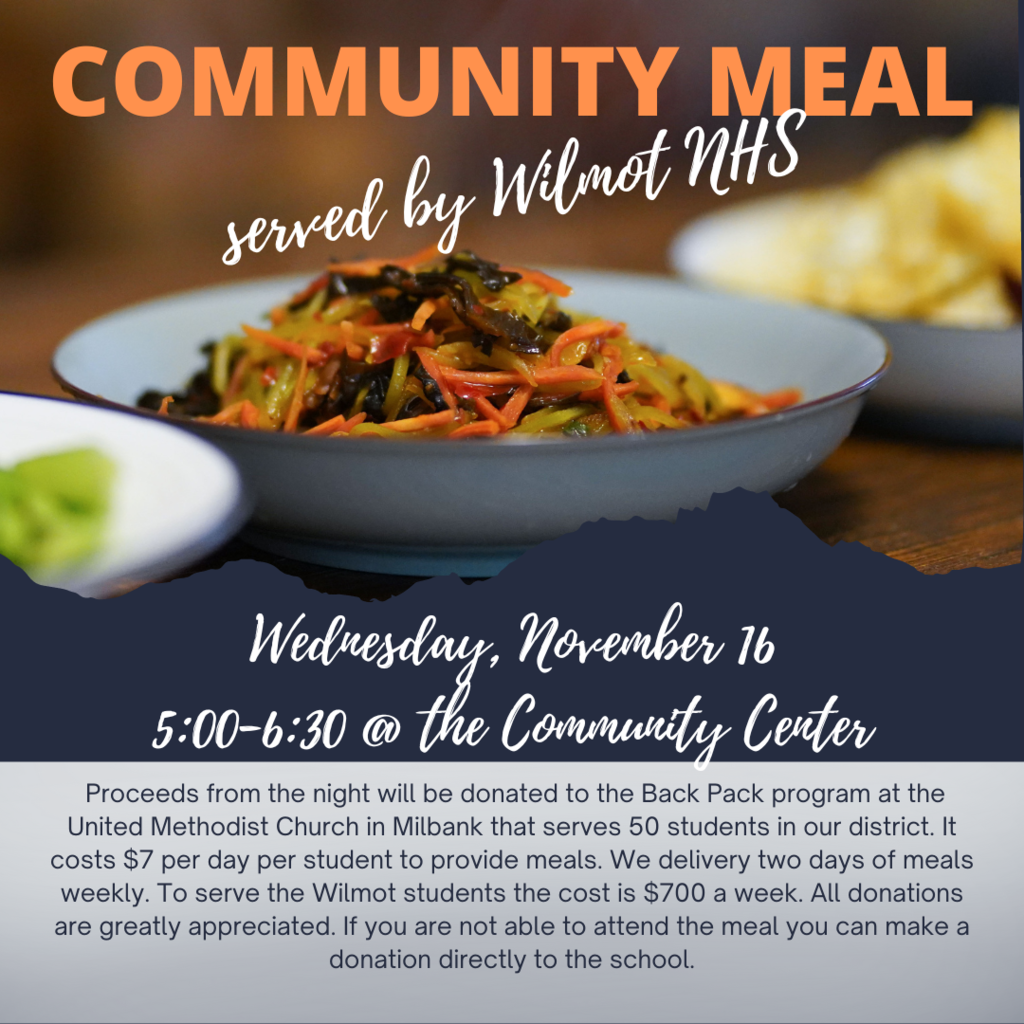 Football and Football Cheerleading Awards Banquet Monday, November 7 at 6:00 pm in the Summit Concession Area. All students in football/cheer and families are invited to attend. We will provide chicken, a drink, plates, and silverware. Families are asked to bring a dish to pass. If families who last name start with A to R bring a dish to pass (bread, salads, vegetable, or hot dish) and families whose last name start with S to Z bring some sort of desert we will have a potluck meal. We will eat first and the awards program will follow.

Check out this tutoring opportunity coming soon!

As you may know the night scheduled for our volleyball parents' night was cancelled and we were unable to honor our seniors at that time. We plan on doing this during an upcoming basketball game. Congratulations to our two seniors and the rest of the team on a great season! In the meantime, cheer on our senior ladies this evening in Regions v. Northwestern in Mellette! Here's a little more about them: