Football tonight in Clark!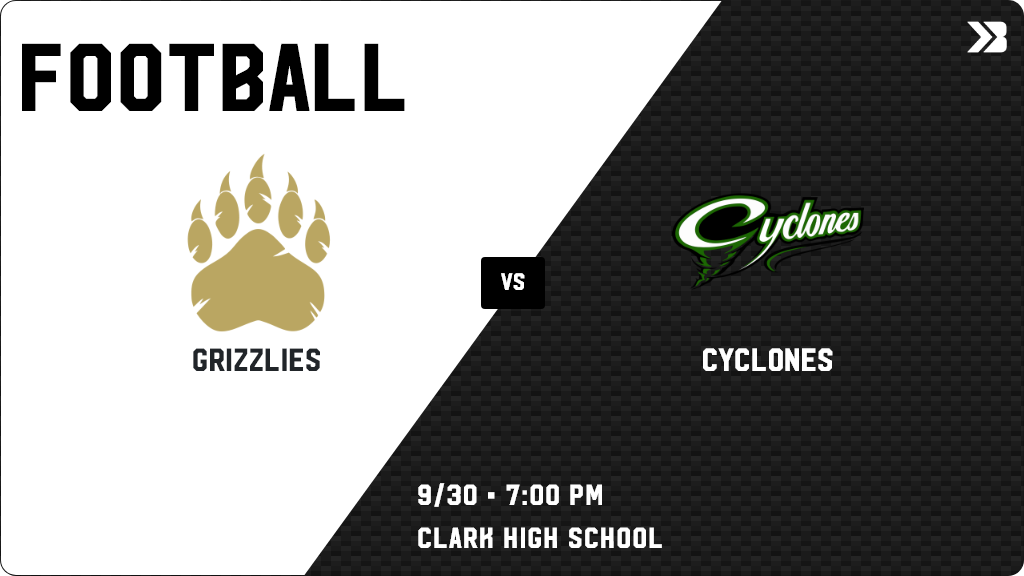 Elementary Dress Up Days for Homecoming Week look a little different than high school. Take a look!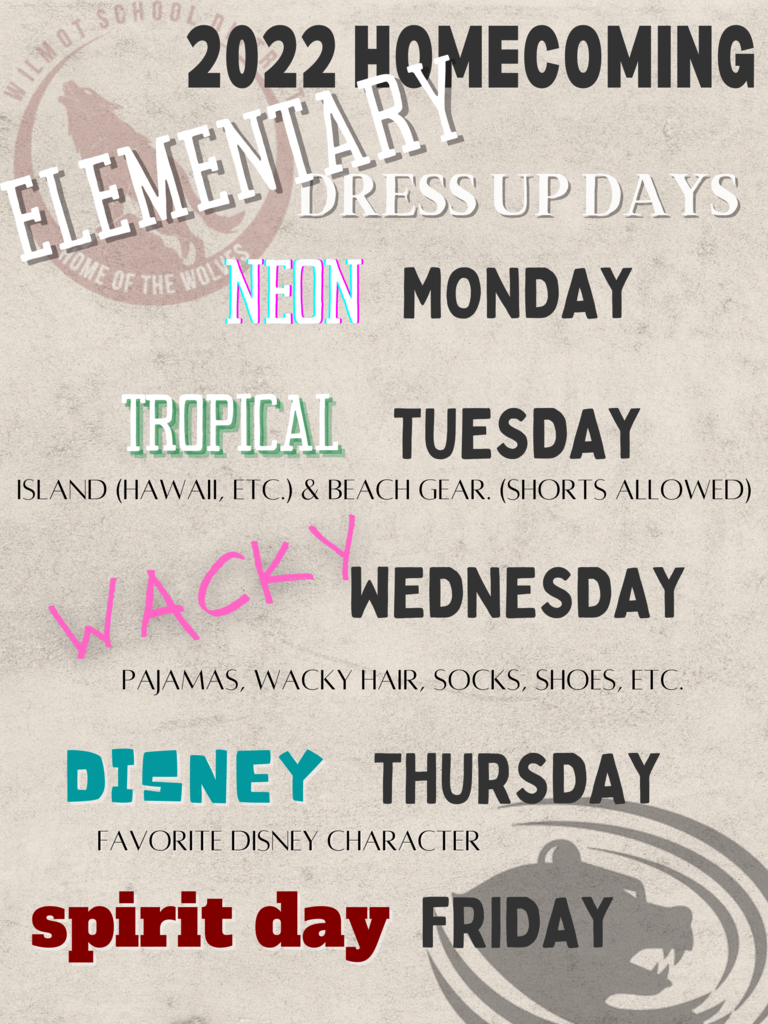 Dante and Aaliyah with JOM came and shared a "Buffalo Box" with our fourth graders today. They enjoyed finding out more about all of the parts of a buffalo and how they can be used!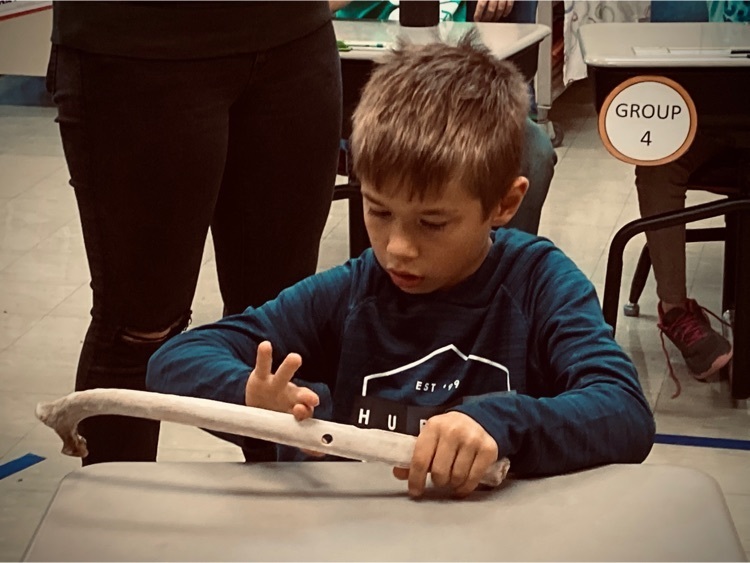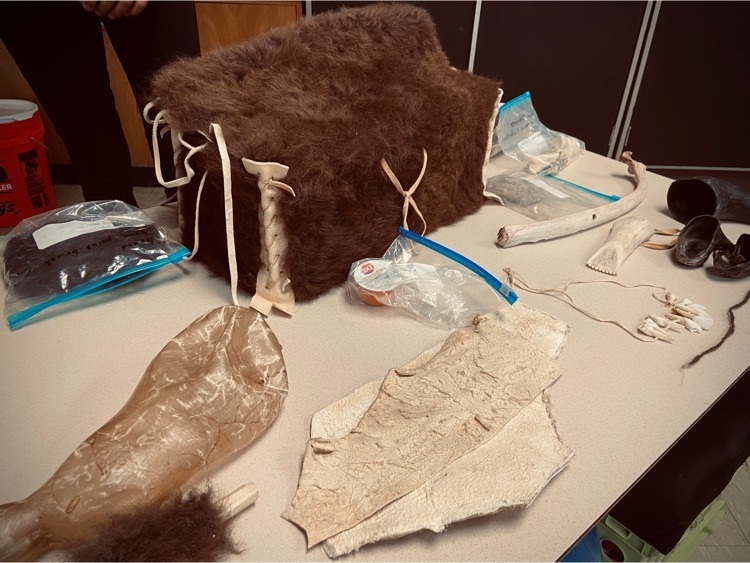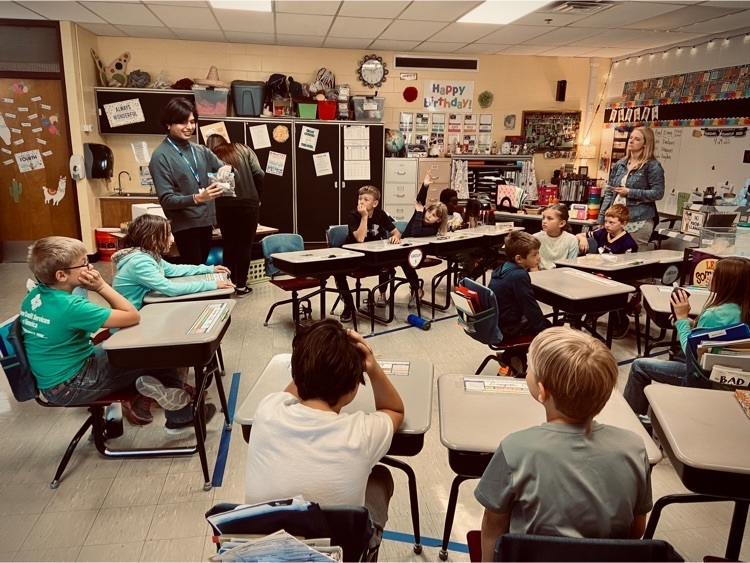 Dakota Hills Cubs Football Game tonight moved up to 6pm! Please spread the word. Dakota Hills Cubs in Waubay tonight, 9/29 at 6:00pm.
The seniors worked on writing children's books with a focus on figurative language all last week. They got to share their books in class elementary style! They had a lot of fun sharing and working on these!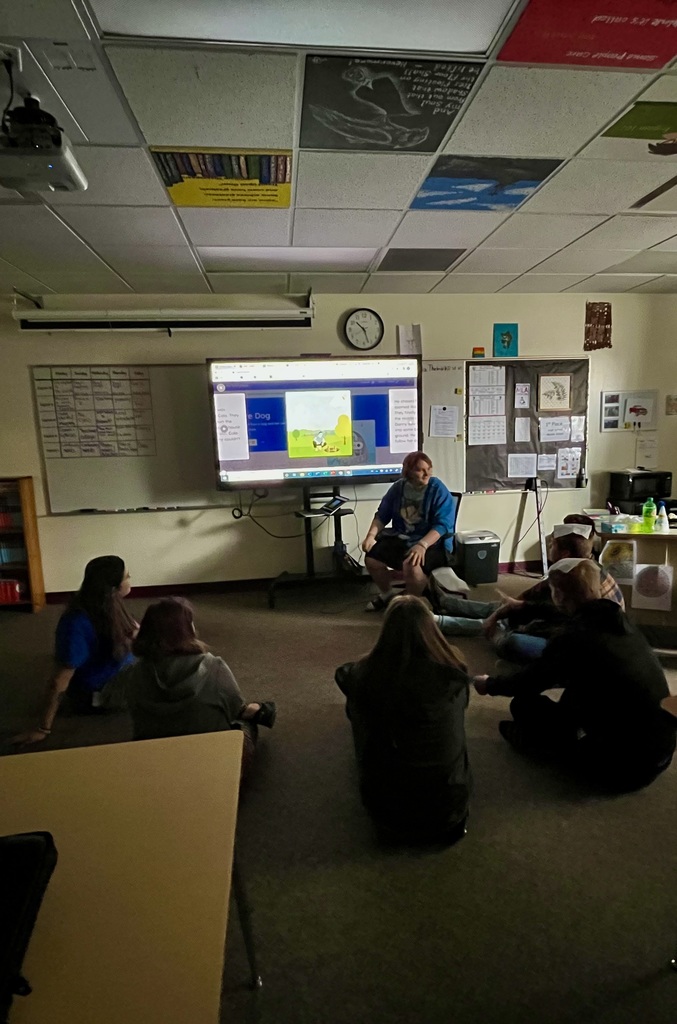 Junior high volleyball took part today in a tournament in Enemy Swim. The girls left with first place!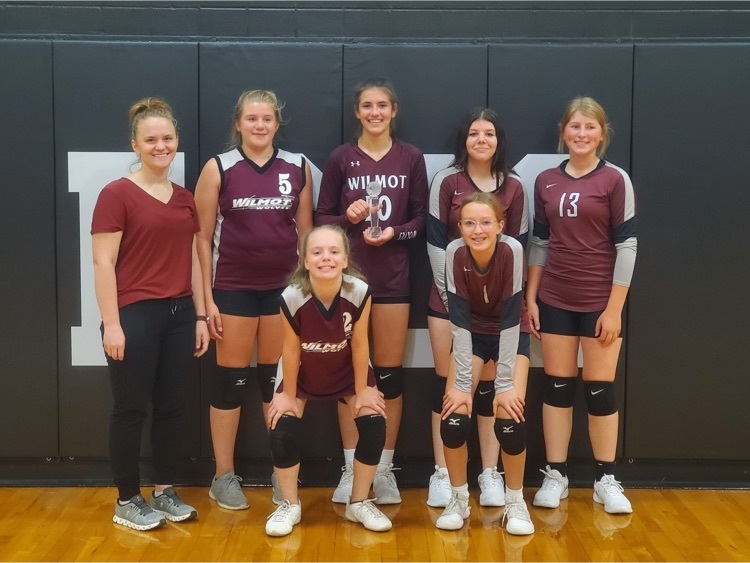 See details on an upcoming flu shot clinic in Sisseton.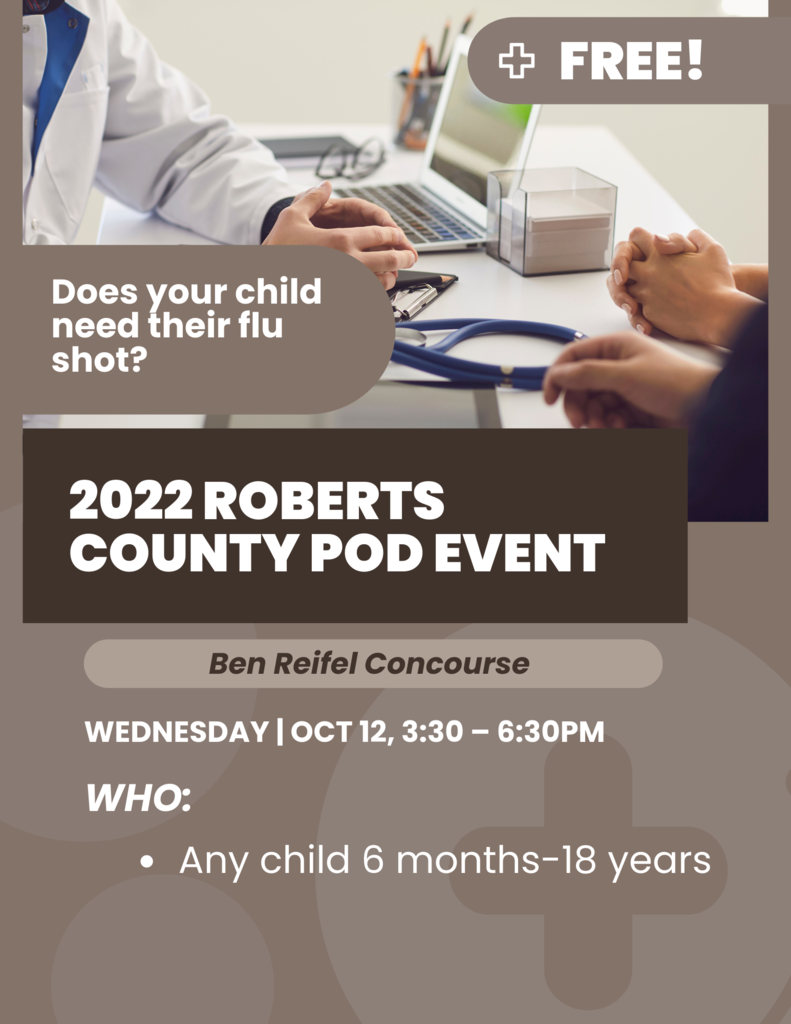 Do you have a child in 5th or 6th grade that's interested in basketball? Their season is just around the corner! Students expressed their interest today, but we need all parents to complete this form by the end of the week to confirm if your child will be playing basketball this year.
https://forms.gle/zW4ChzBh4NLDVyj39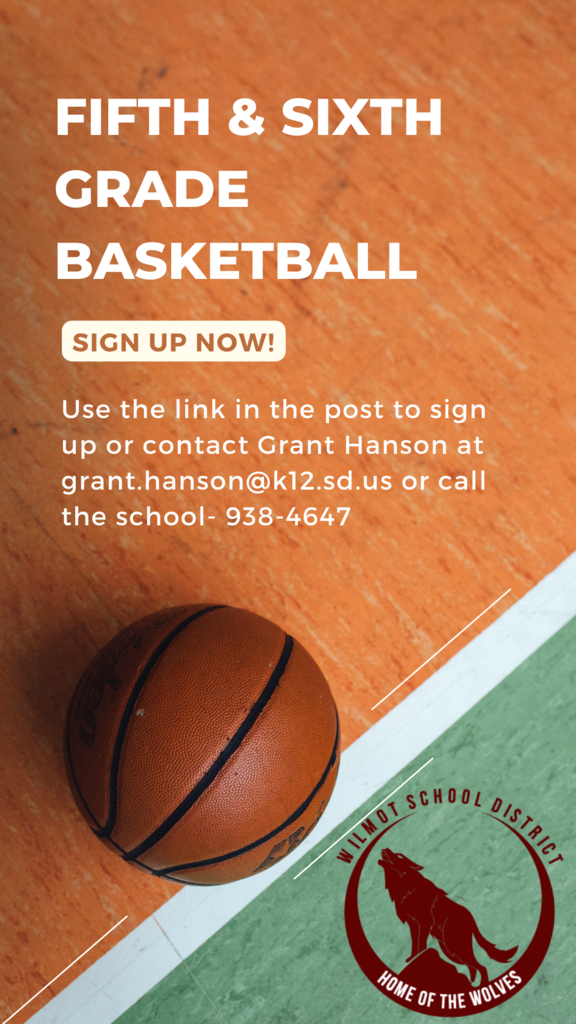 A late add for a junior high match tomorrow night v. Tri State here in Wilmot! See you there!!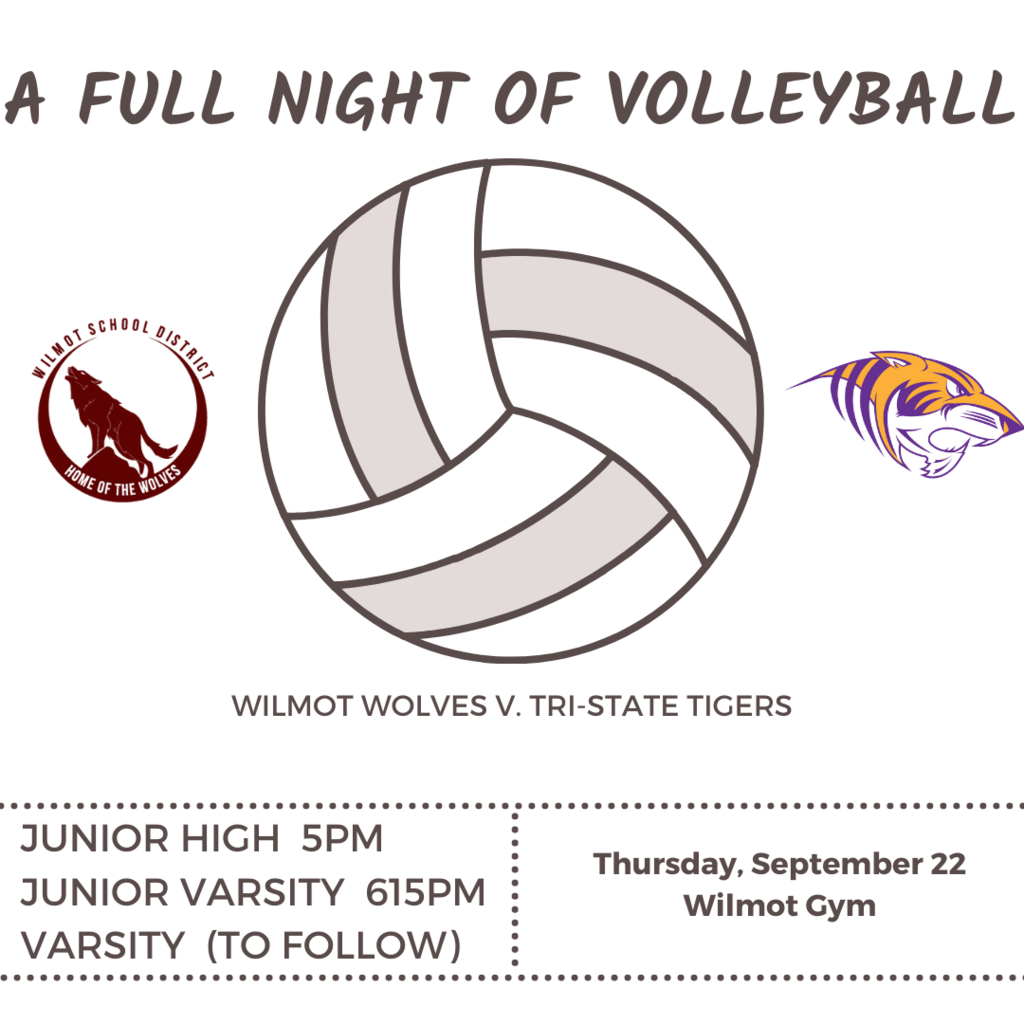 Students in the elementary that go above and beyond in showing kindness and servant leadership are given the opportunity to give the morning announcements. These two young men are our recent "announcers!" Keep up the good work guys!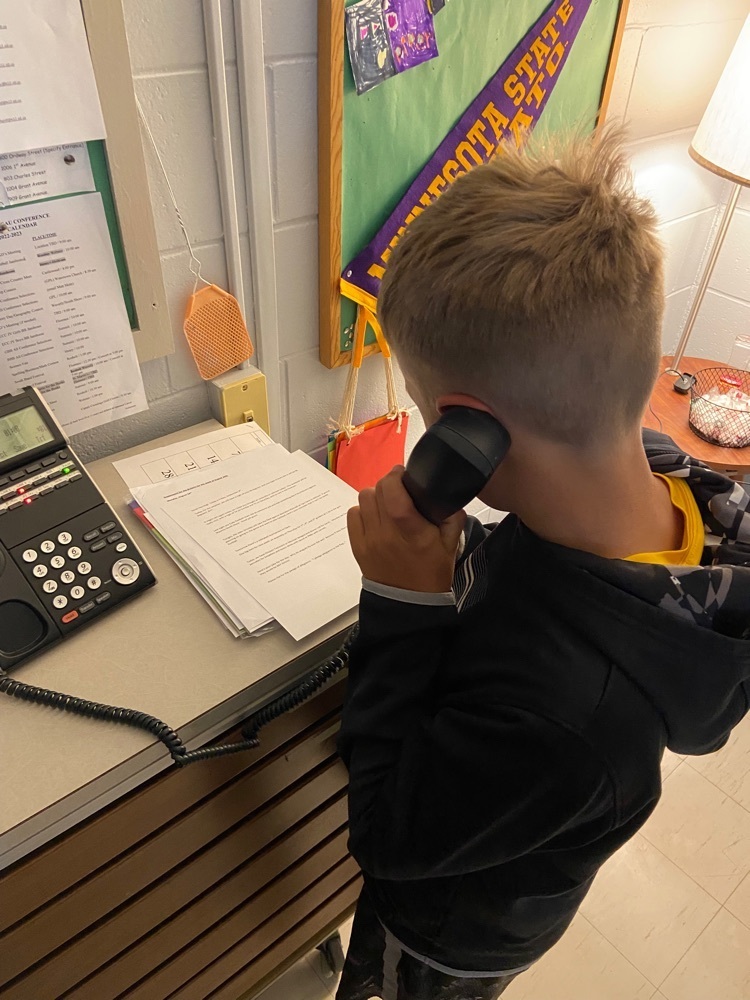 We apologize for the inconvenience of today. Calling off school due to electrical problems, which we believe were lightning-strike related, was a tough decision to make. We have worked with the Fire Marshal, the Wilmot Fire Department, Otter Tail, and Weise Electric to ensure that we are safe to bring everyone back to school tomorrow, Friday September 15th. A big thank you to our custodial and kitchen staff for being so diligent to notice the issue and potential safety concerns right away this morning, as well as the quick response from our Fire Department.
Good morning, Due to a power outage, ALL programming at Wilmot Public School has now been CANCELLED for the day including WASP and Preschool. The assembly planned for this evening will be rescheduled. There is NO SCHOOL today. Please be aware that phones and internet are also out at the school. We apologize for any inconvenience this might cause and are working quickly to find a resolution. Thank you, Larry Hulscher, Superintendent & HS Principal Grant Hanson, PK-8 Principal & AD
Lady Wolves win in a barn burner tonight!! Great job ladies, you showed tenacity and grit tonight to pull off the win!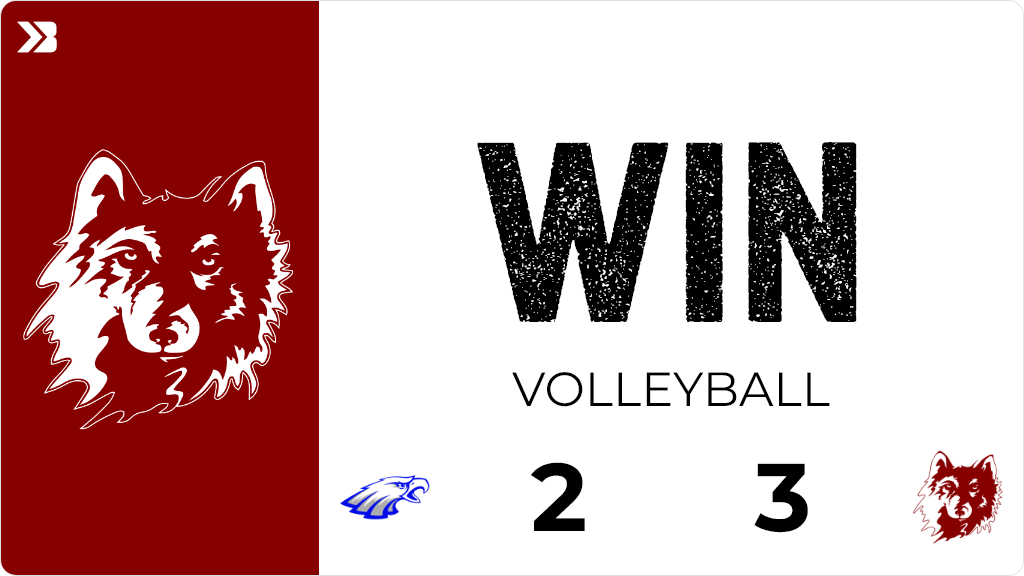 As we are beginning a big push to "grow" the music program at Wilmot School, we are on the lookout for concerts and "live" performances that will get our wonderful students interested and enjoying music of every style. Mrs. Ammann and Mrs. Helgeson highly recommend attendance at this amazing and cutting edge concert that will be at the Abbey of the Hills on September 18, 2022 at 3:00 PM. Adults and students alike will thoroughly enjoy Shaun Johnson and The Big Band Experience. You don't want to miss it.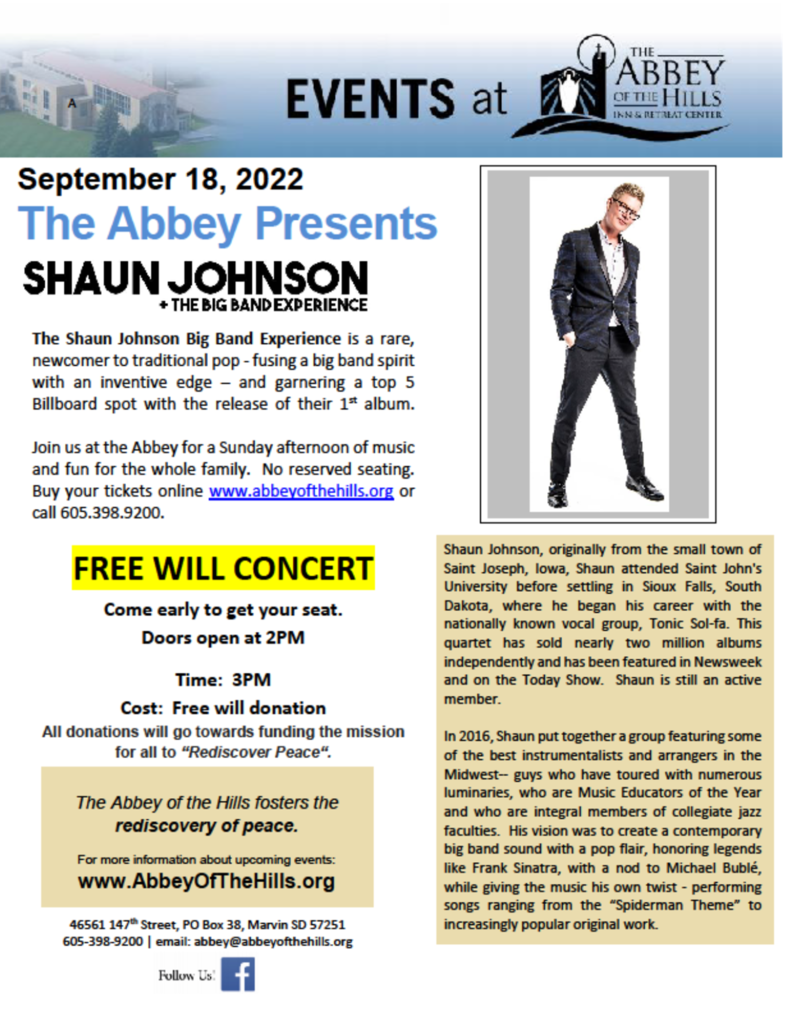 Next Thursday, students in grades 3-9 will interact with Robb Holladay during the school day. Robb presents an exciting and engaging message around the dangers of vaping Parents & Community Members are invited to attend at 6pm that evening for a parent and community session in the high school gym. For more information on Mr. Holladay, see these links:
https://vapingassembliesforstudents.com/wp-content/uploads/2020/04/robholladaymediakit.pdf
highvoltagetalks.com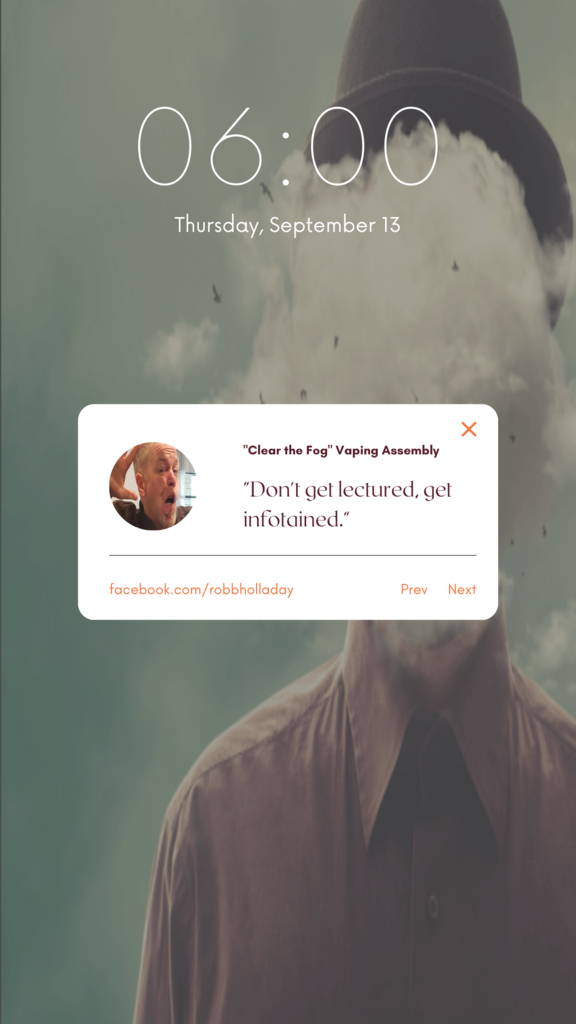 Meet Mrs. Helgeson, our new Band and MS Science teacher!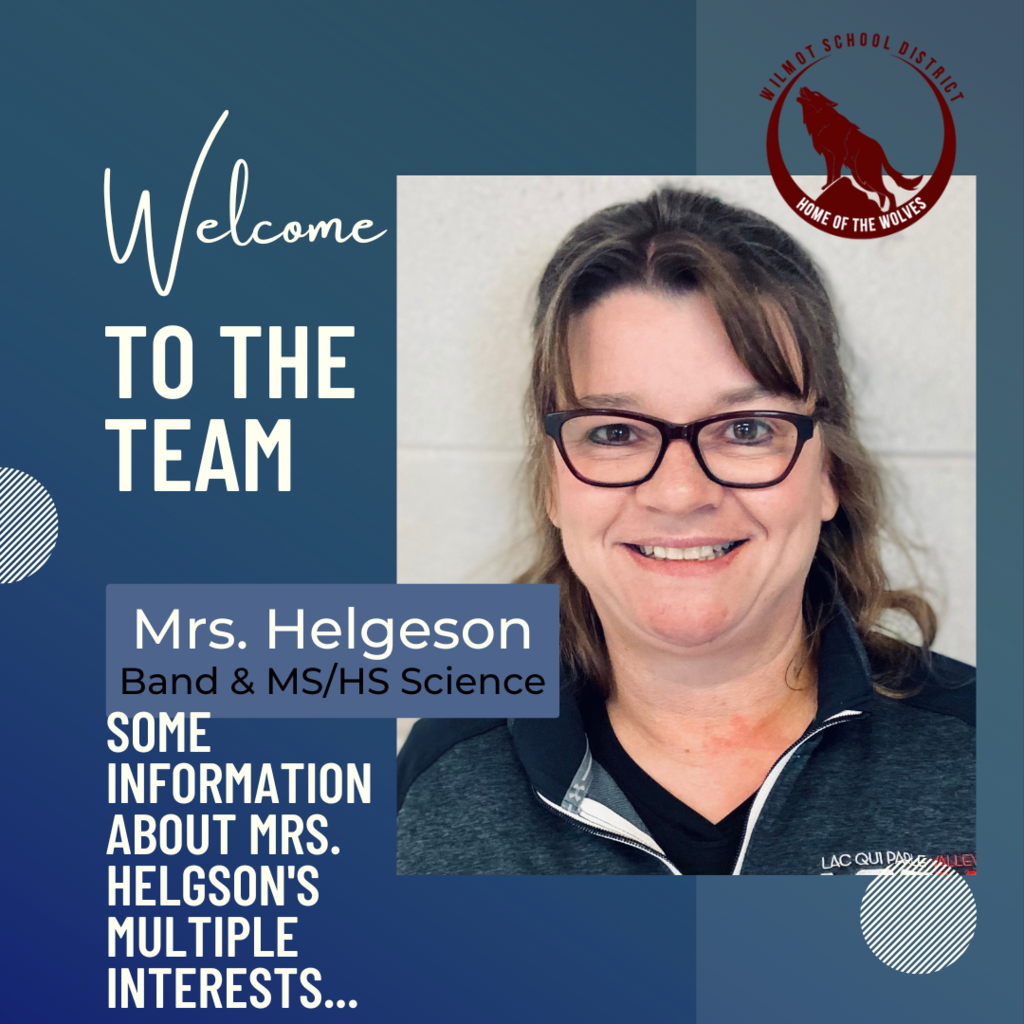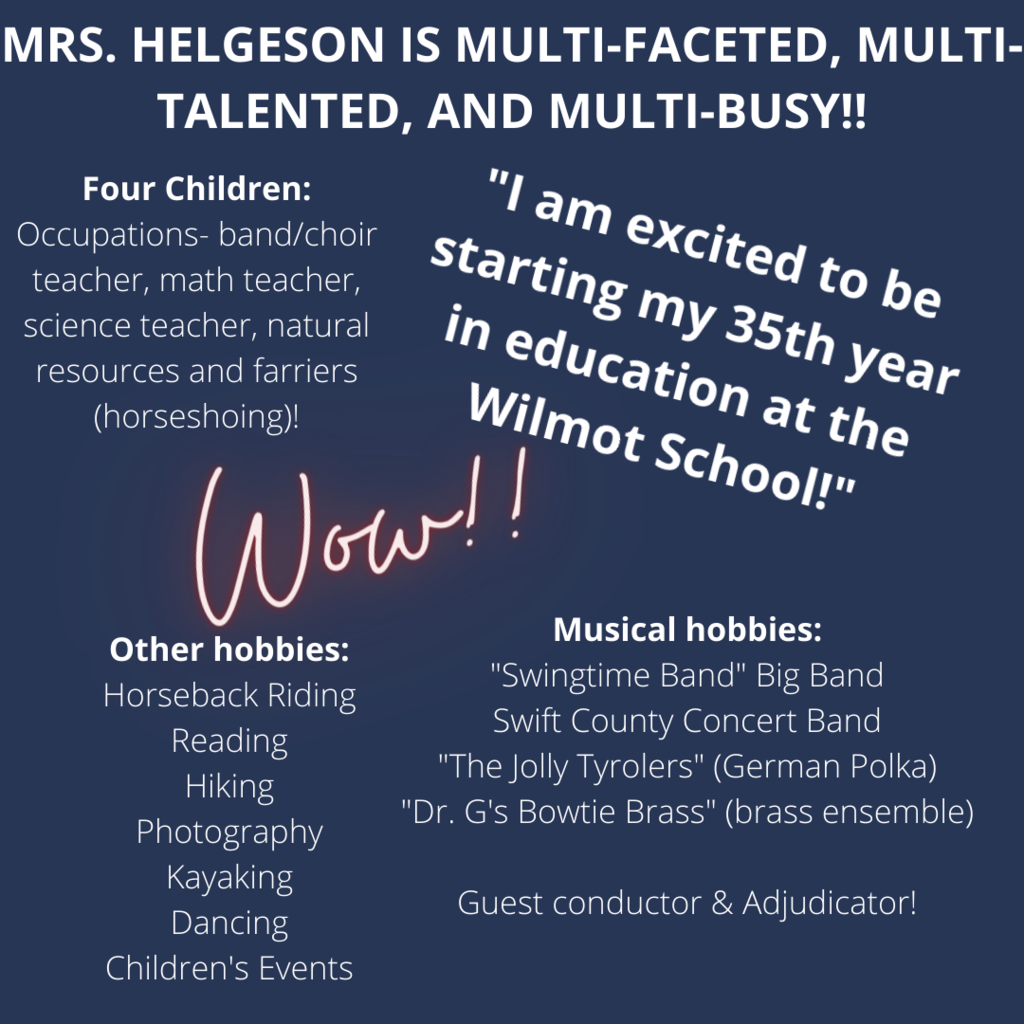 Tonight cheer on our Grizzlies at home! Aberdeen Roncalli will be here for a game at 7pm. Pack the stands and support our boys!

Reminder- picture day is tomorrow, September 6th. This includes volleyball pictures.
TWO GAMES on the same night! Please note the details though- Cubs (Grades 4-6) in Wilmot, and JH Grizzlies in Waubay.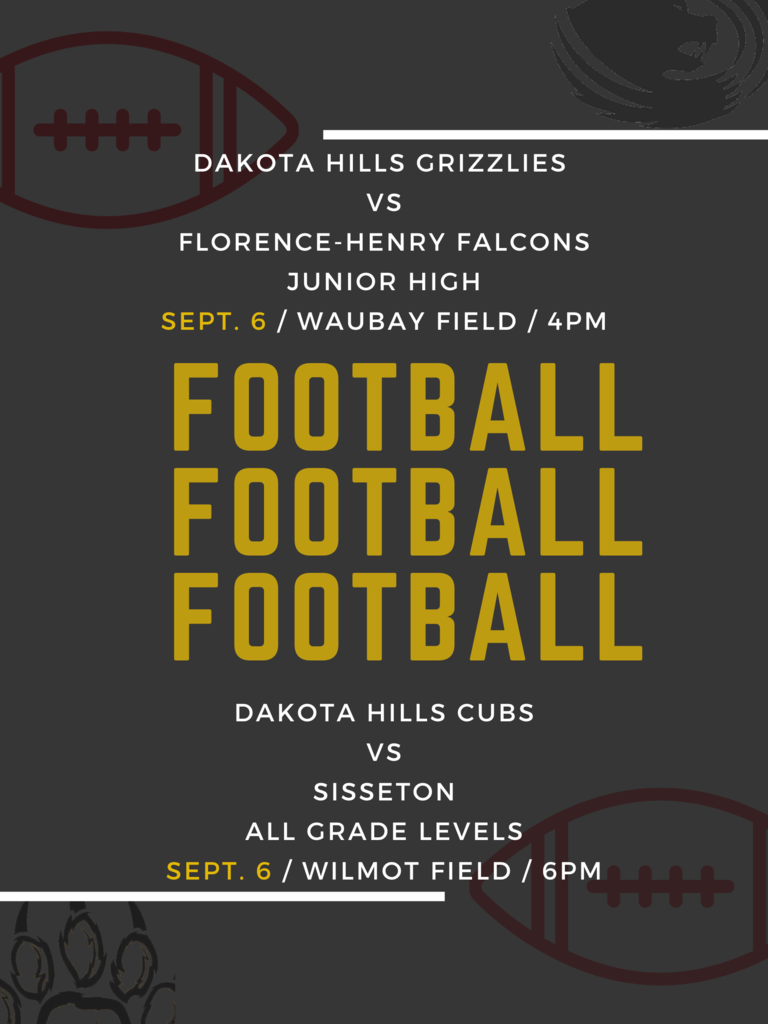 GAMEDAY!!! Grizzlies v. Tigers in Groton at 7pm!