Good morning, Due to a power outage, ALL programming at Wilmot Public School has now been CANCELLED for the day including WASP and Preschool. The assembly planned for this evening will be rescheduled. There is NO SCHOOL today. Please be aware that phones and internet are also out at the school. We apologize for any inconvenience this might cause and are working quickly to find a resolution. Thank you, Larry Hulscher, Superintendent & HS Principal Grant Hanson, PK-8 Principal & AD
Lady Wolves win in a barn burner tonight!! Great job ladies, you showed tenacity and grit tonight to pull off the win!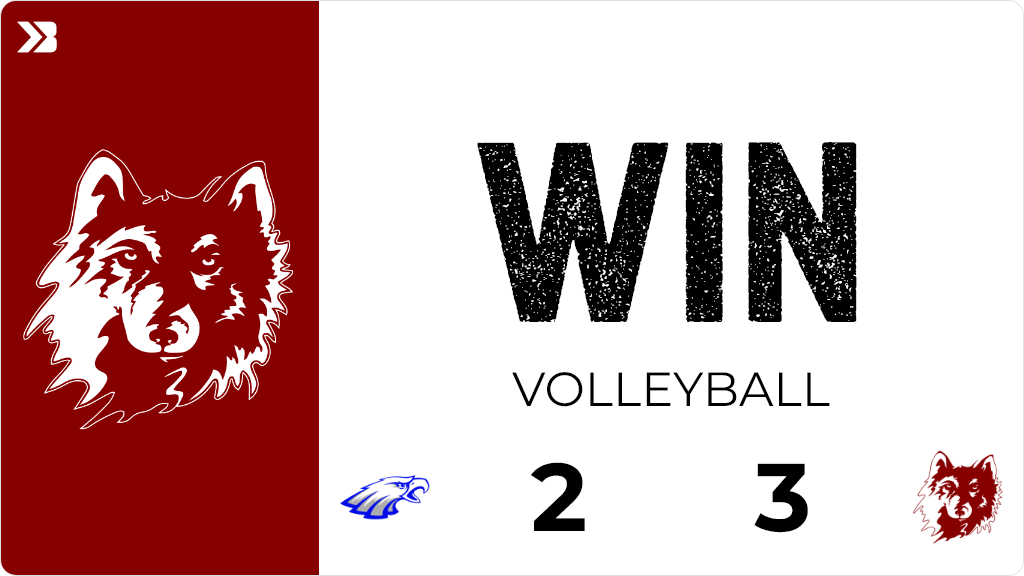 As we are beginning a big push to "grow" the music program at Wilmot School, we are on the lookout for concerts and "live" performances that will get our wonderful students interested and enjoying music of every style. Mrs. Ammann and Mrs. Helgeson highly recommend attendance at this amazing and cutting edge concert that will be at the Abbey of the Hills on September 18, 2022 at 3:00 PM. Adults and students alike will thoroughly enjoy Shaun Johnson and The Big Band Experience. You don't want to miss it.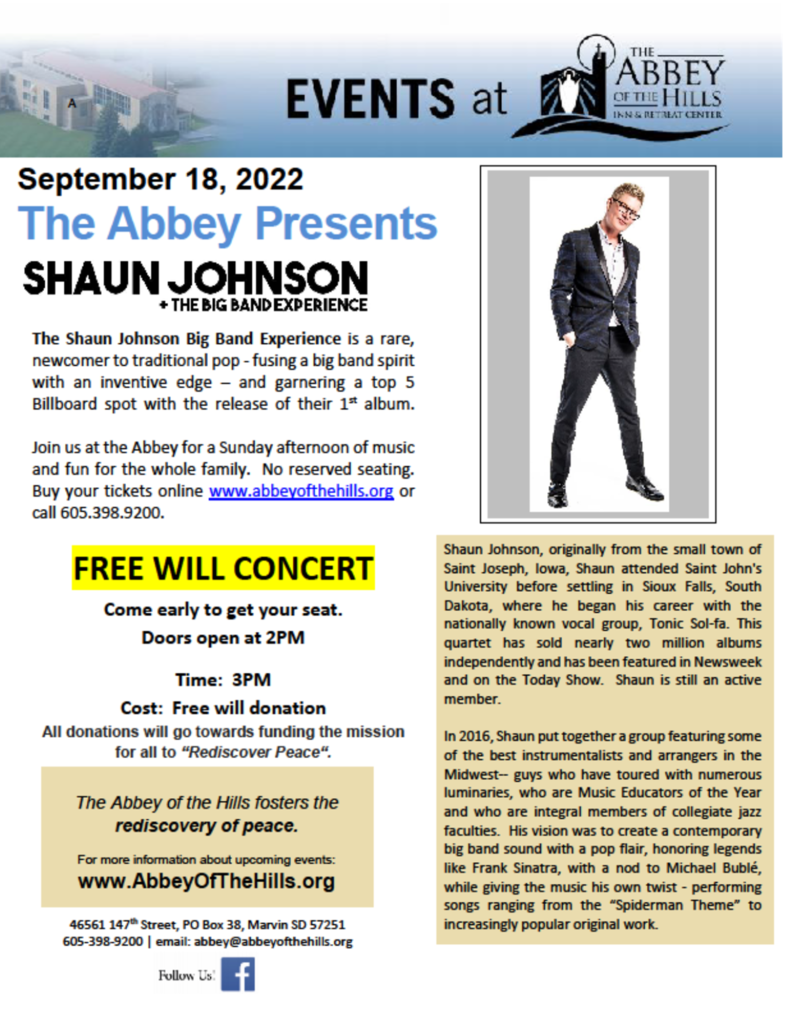 Next Thursday, students in grades 3-9 will interact with Robb Holladay during the school day. Robb presents an exciting and engaging message around the dangers of vaping Parents & Community Members are invited to attend at 6pm that evening for a parent and community session in the high school gym. For more information on Mr. Holladay, see these links:
https://vapingassembliesforstudents.com/wp-content/uploads/2020/04/robholladaymediakit.pdf
highvoltagetalks.com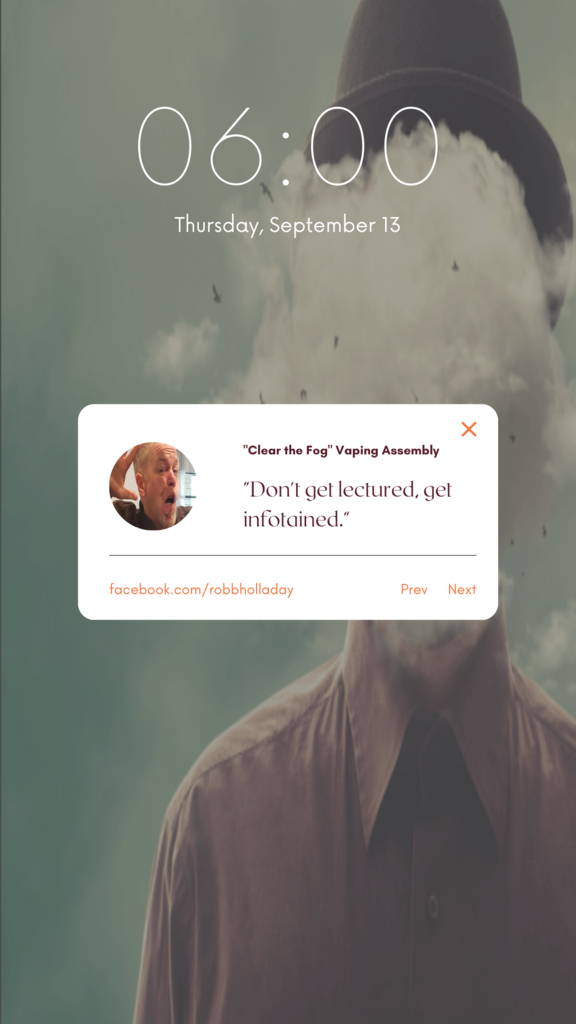 Meet Mrs. Helgeson, our new Band and MS Science teacher!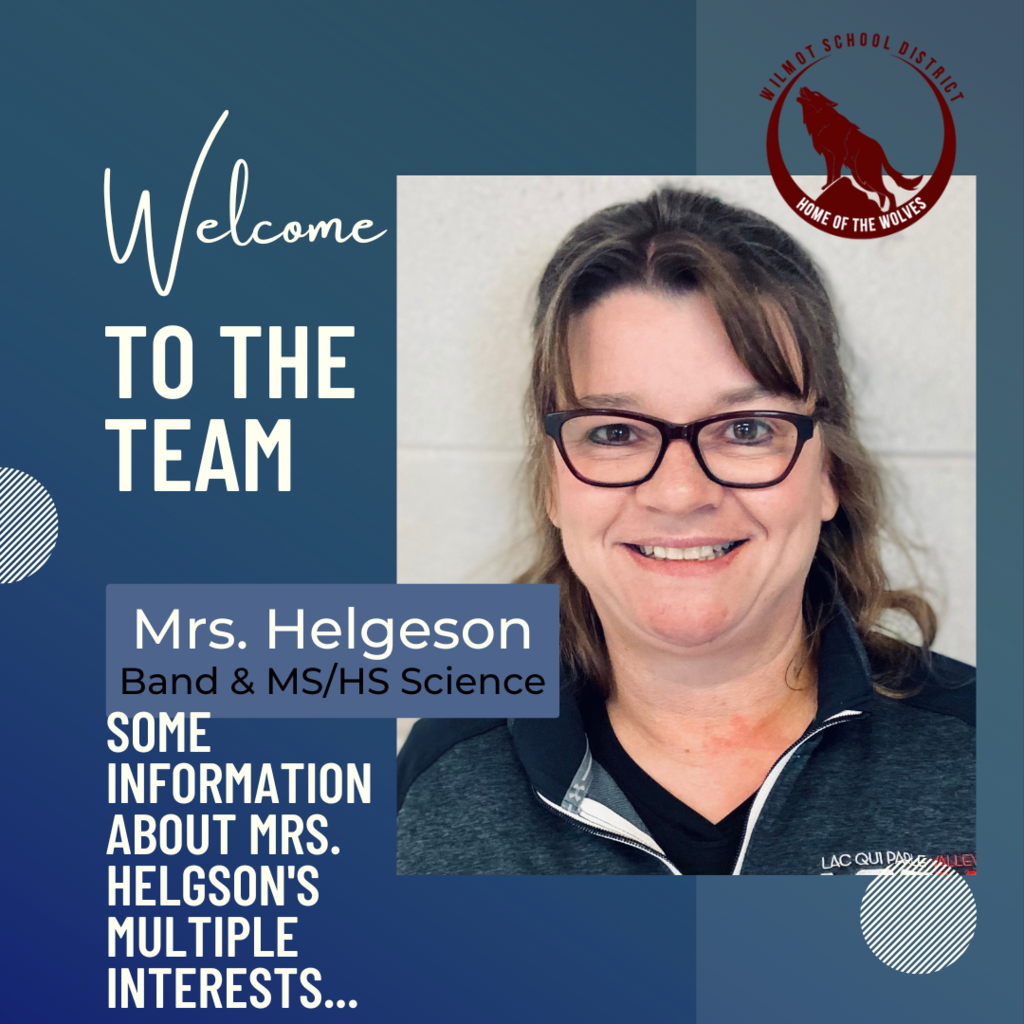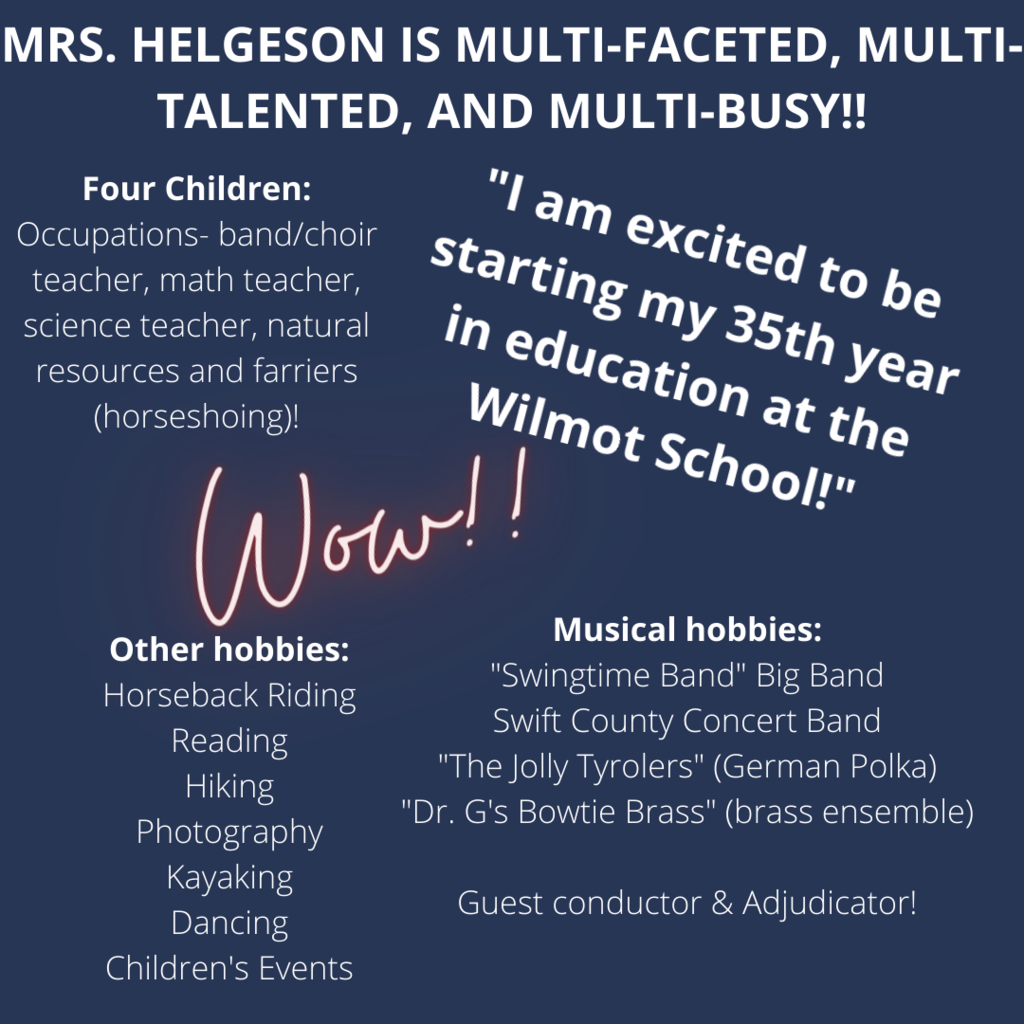 Tonight cheer on our Grizzlies at home! Aberdeen Roncalli will be here for a game at 7pm. Pack the stands and support our boys!

Reminder- picture day is tomorrow, September 6th. This includes volleyball pictures.
TWO GAMES on the same night! Please note the details though- Cubs (Grades 4-6) in Wilmot, and JH Grizzlies in Waubay.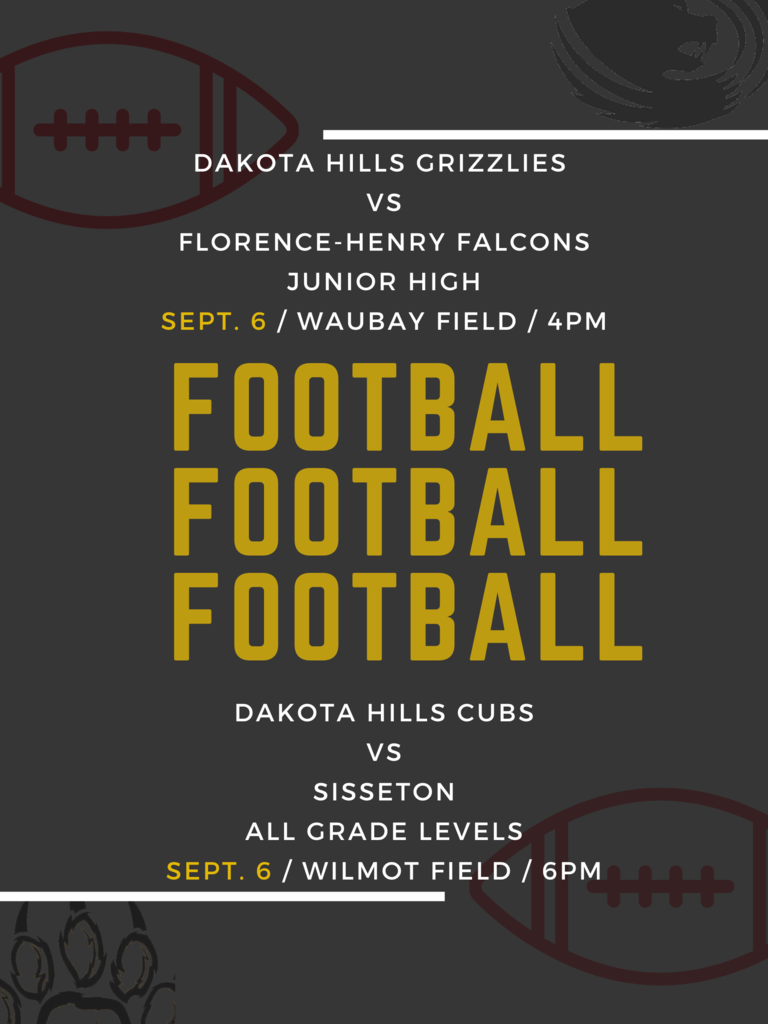 GAMEDAY!!! Grizzlies v. Tigers in Groton at 7pm!

Did you know…. the kitchen staff makes their own granola!! And, WOW is it delicious! The whole school smells wonderful right now!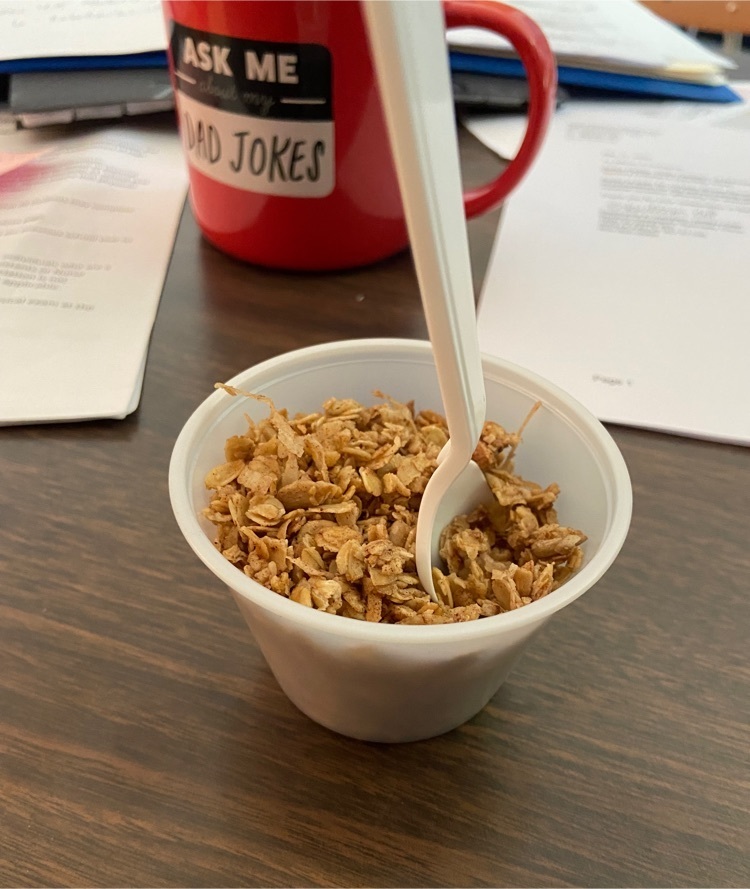 Post-Prom Parent Meeting Tonight, Wednesday, August 31st at 6pm in the library!

Wilmot is an amazing place! Cool stuff happening this week! Check out our 8th graders. They participated in a tea party of their own after learning about the Boston Tea Party! No worries, no tea was tossed in any local waterways. Also, belt buckle of the week goes to this first grader! Congrats, Larry!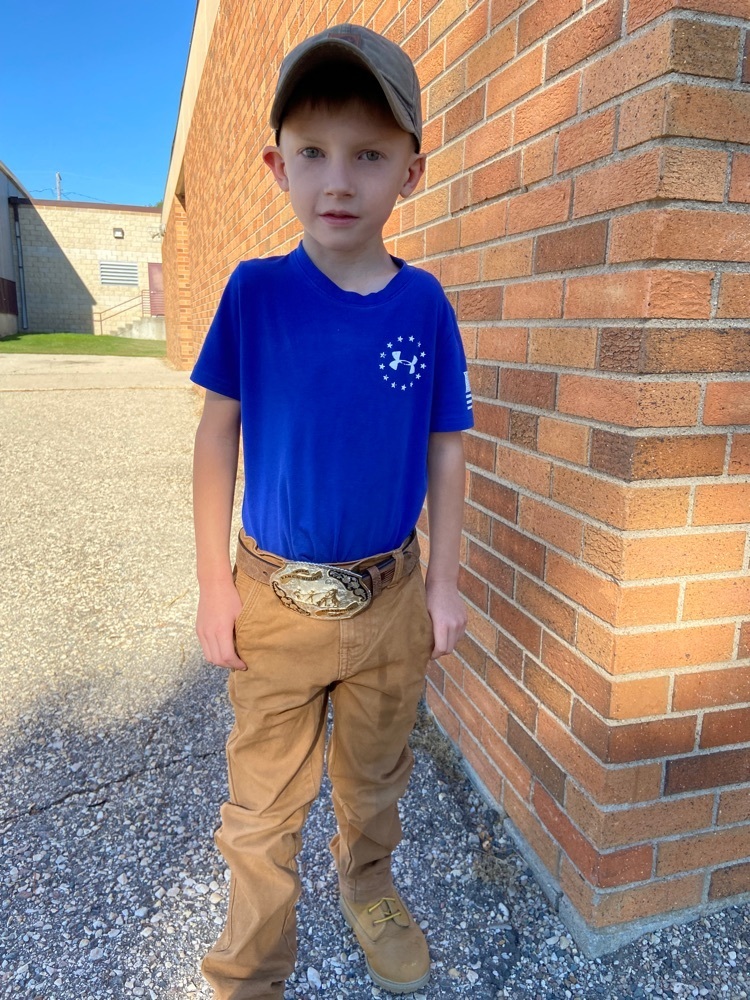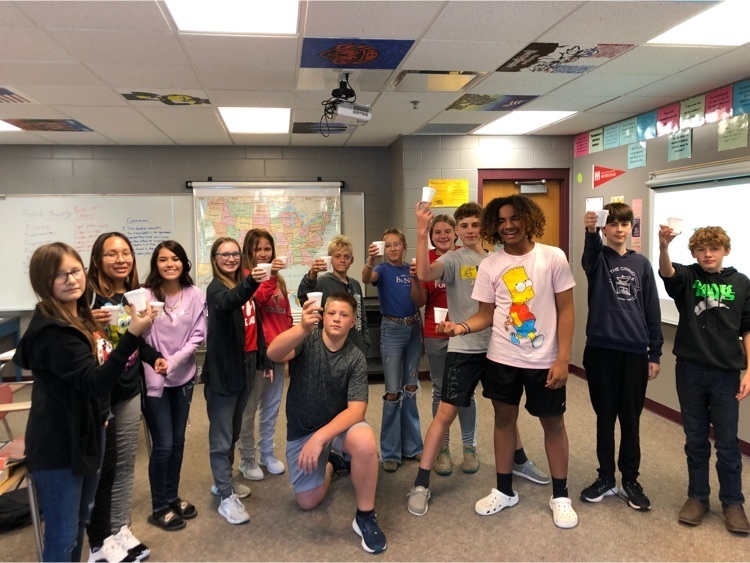 If you aren't already aware, our custodians rock!! A quick question from "the new guy" about why the rack was positioned a certain way and not the other turned into this in a matter of less than five minutes!! Thank, Tonya, Robert, and Myron for all of your quick attention to detail and work for our students and staff!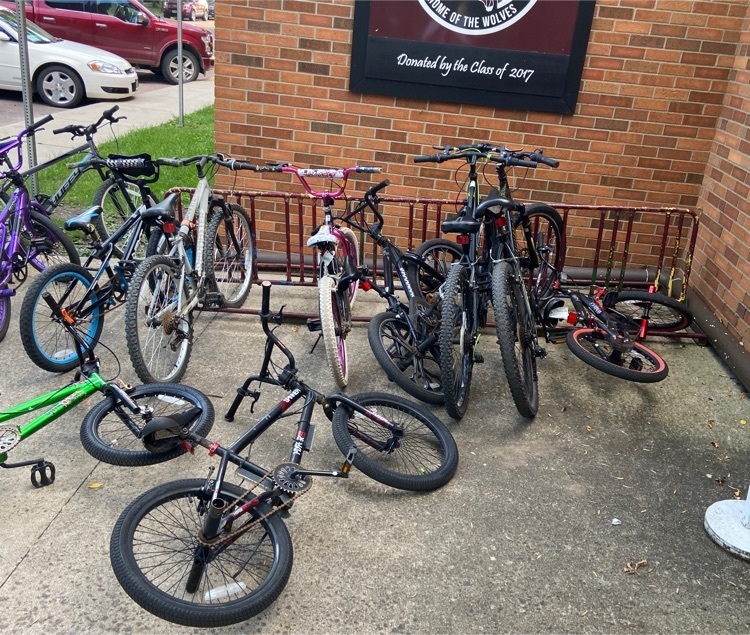 Meet Mrs. Theyn (pronounced "Teen") and learn a thing or two about her!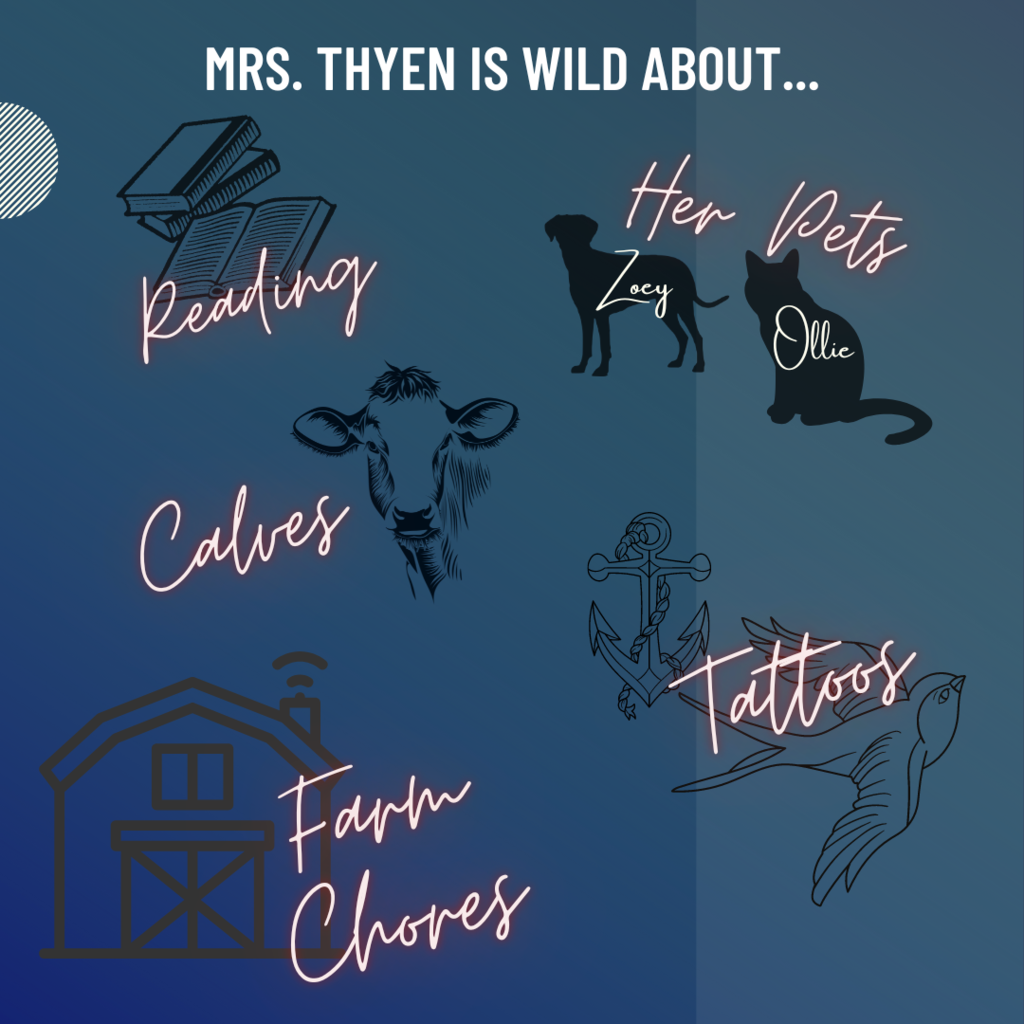 Meet Mrs. Scott, one of our new fifth grade teachers this year!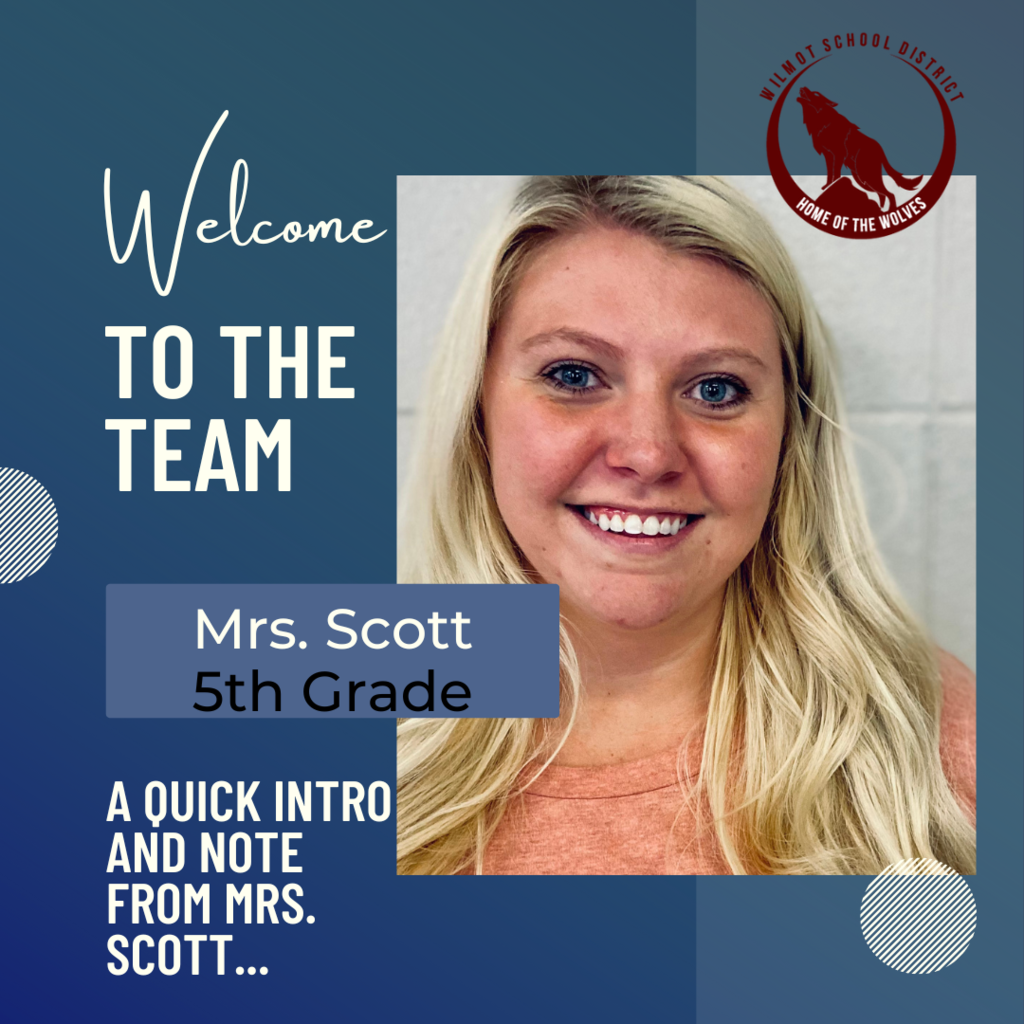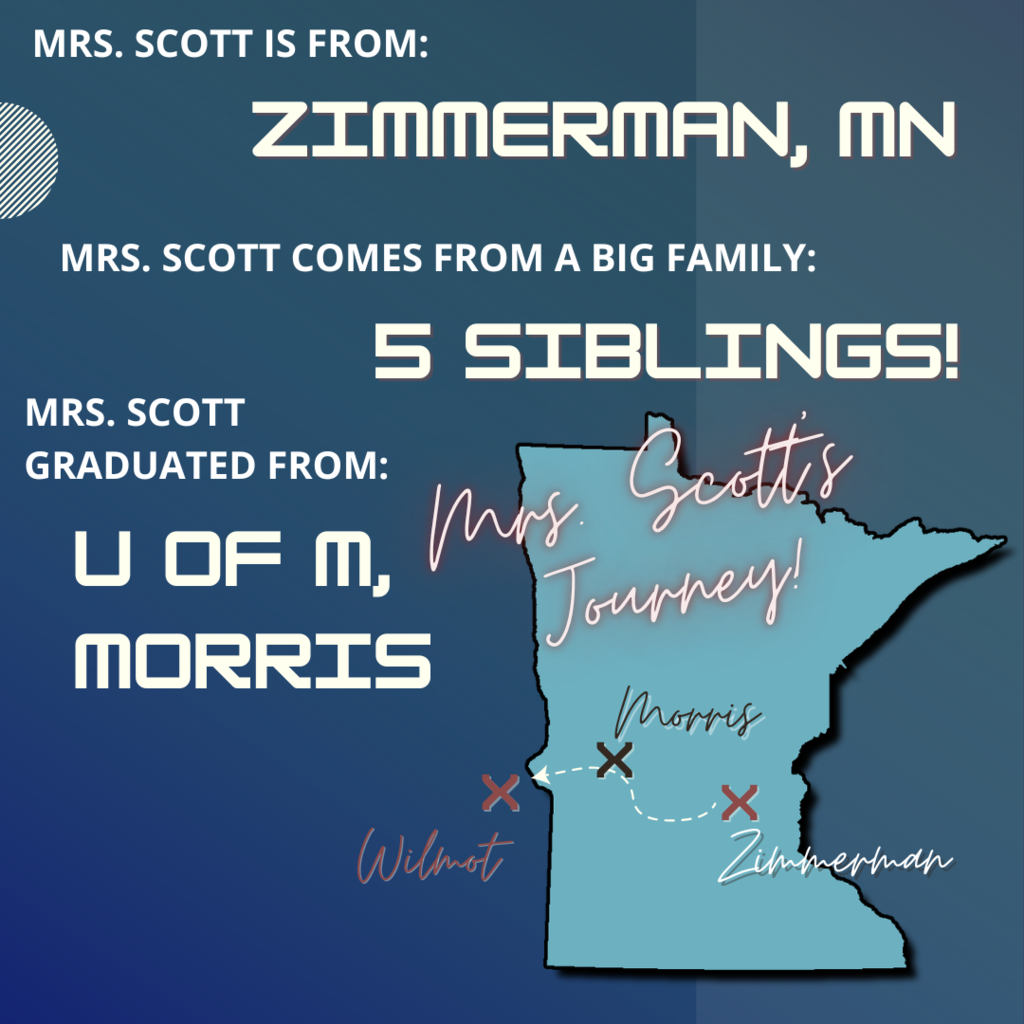 Welcome Mr. Neppl to Wilmot, our new MS/HS Math teacher, along with Boys Basketball Coach! Stop by the Open House tonight to meet Mr. Neppl and do some math problems on the board!

Welcome Mr. McNamara to Wilmot, our new PE/Health teacher and Football/Girls Basketball Head Coach! Stop by the Open House Thursday from 2:30-6:00pm to say hi!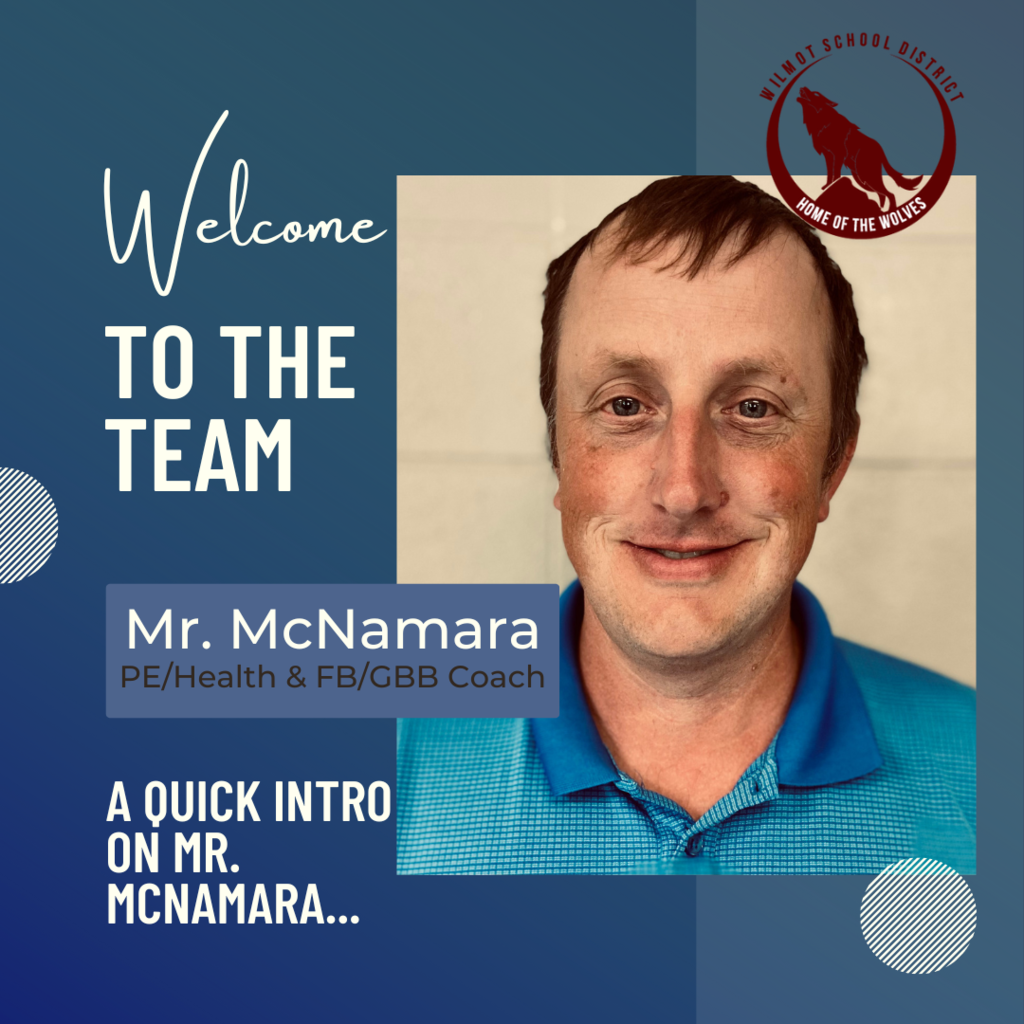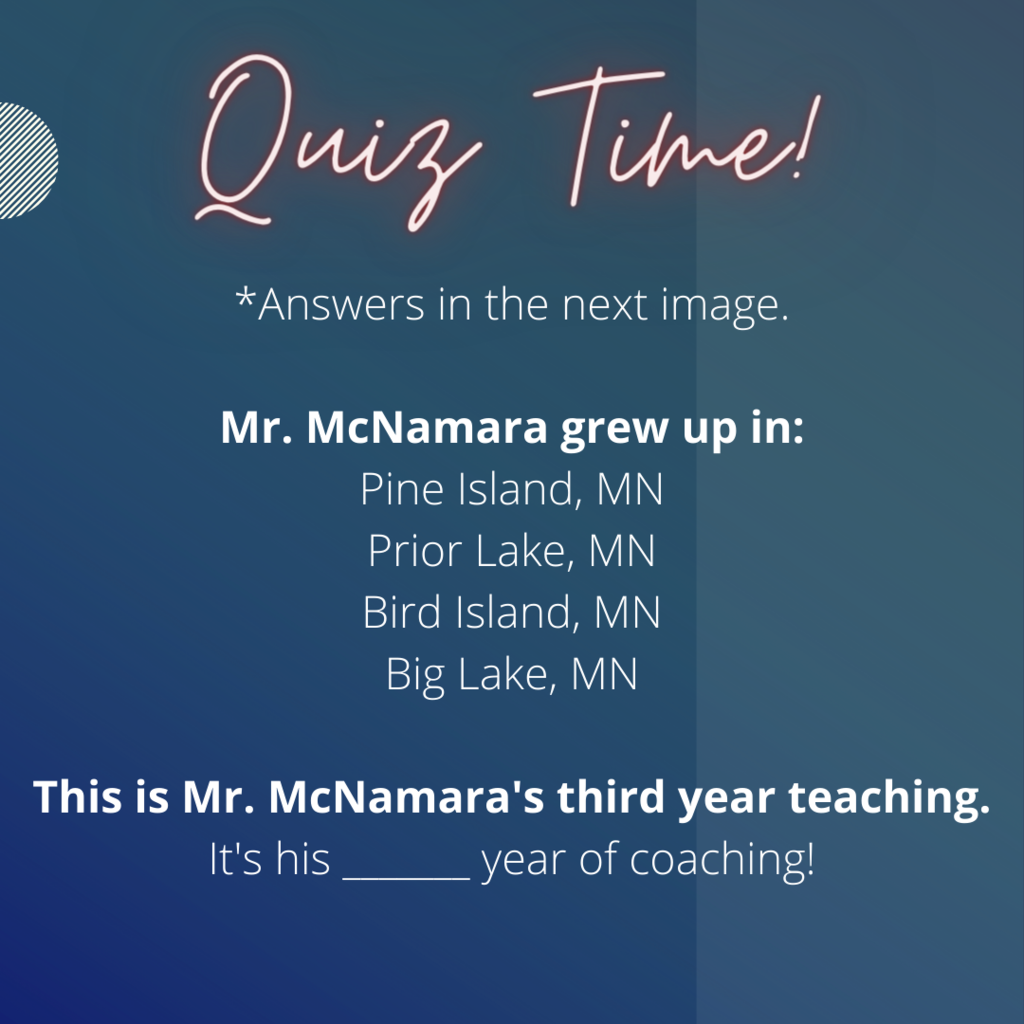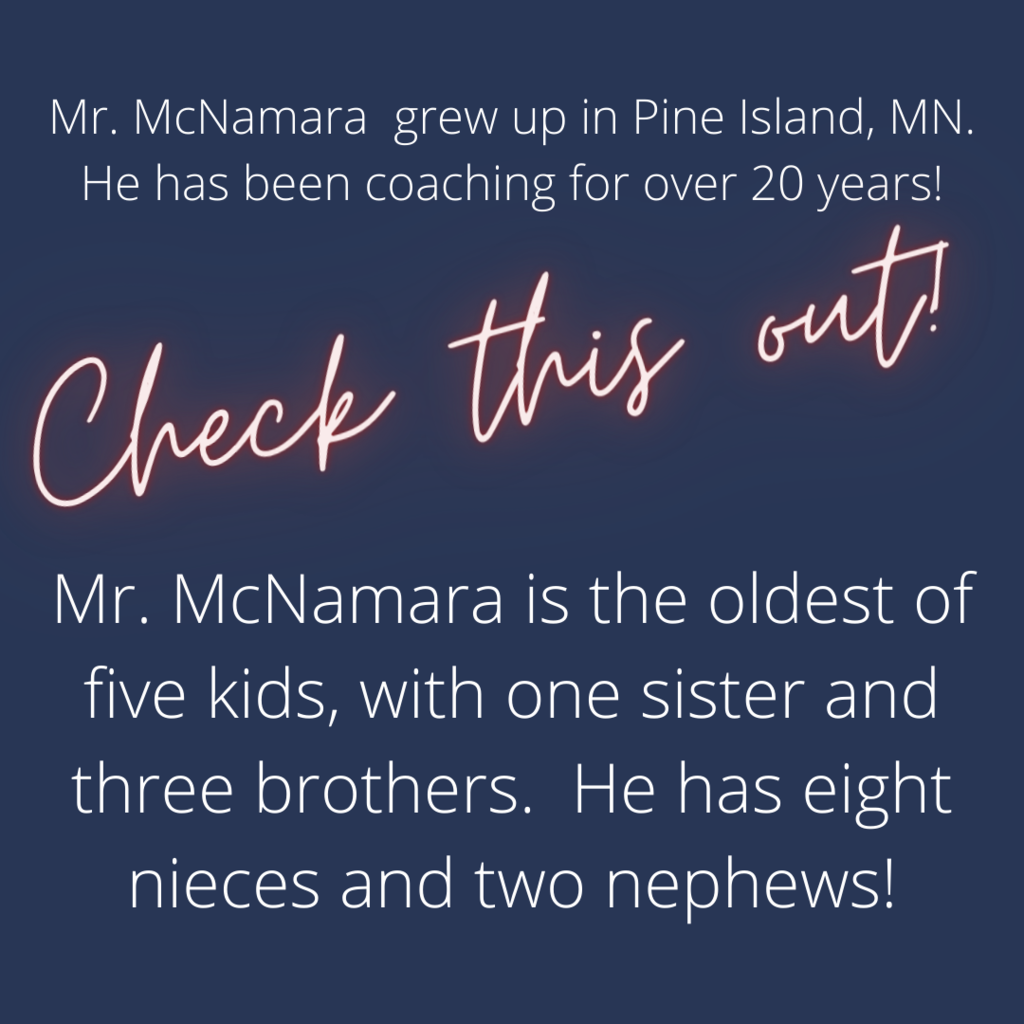 Registration TONIGHT IN SUMMIT at 6:00pm! 3rd - 6th graders interested in playing Cubs football this fall: 🏈 Registration and equipment checkout will be on Wednesday, August 17th at 6 pm at the Summit School gym. 🏈 Practices will be on Tuesday and Thursday evenings in Summit, with the 1st practice being held on August 23rd. 🏈 There is a $50 fee to play and a $120 deposit that will be held until check in for equipment. These are due at registration. 🏈 The league scheduling meeting has not been held yet, so the schedule will be sent out and posted at a later date. 🏈 Any parents interested in coaching or helping this season, please contact Devlin Benike at 605-880-5459.
Welcome Mrs. Ammann to Wilmot, our new elementary Music & Choir Teacher! Stop by the Music Room during the Open House to learn more and sign up for Choir!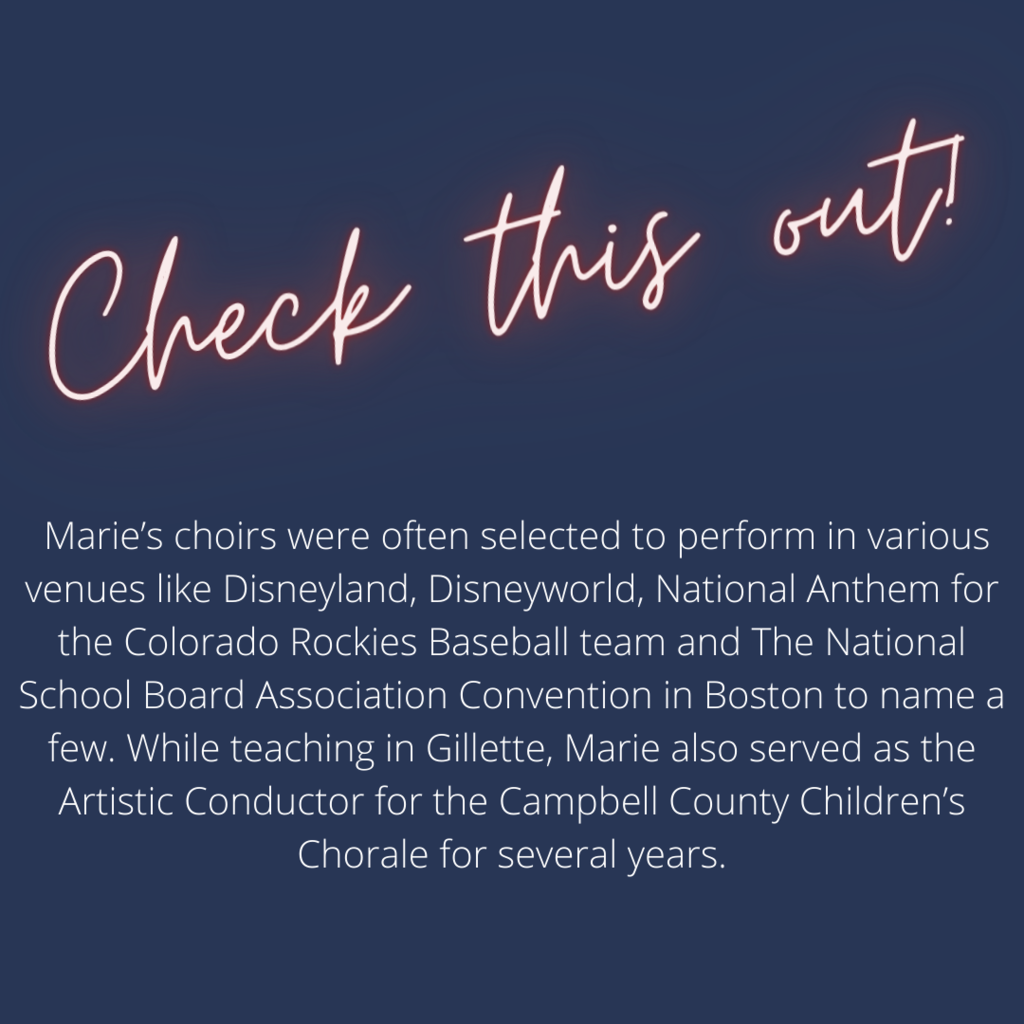 Did you find out what a "sleuth" is yet? A sleuth is a group of bears! Cheer on our Dakota Hills Grizzlies this Thursday at the Sisseton Athletic Complex at 7pm! #BACKTHESLEUTH